Innovation leads to stellar result for Yizumi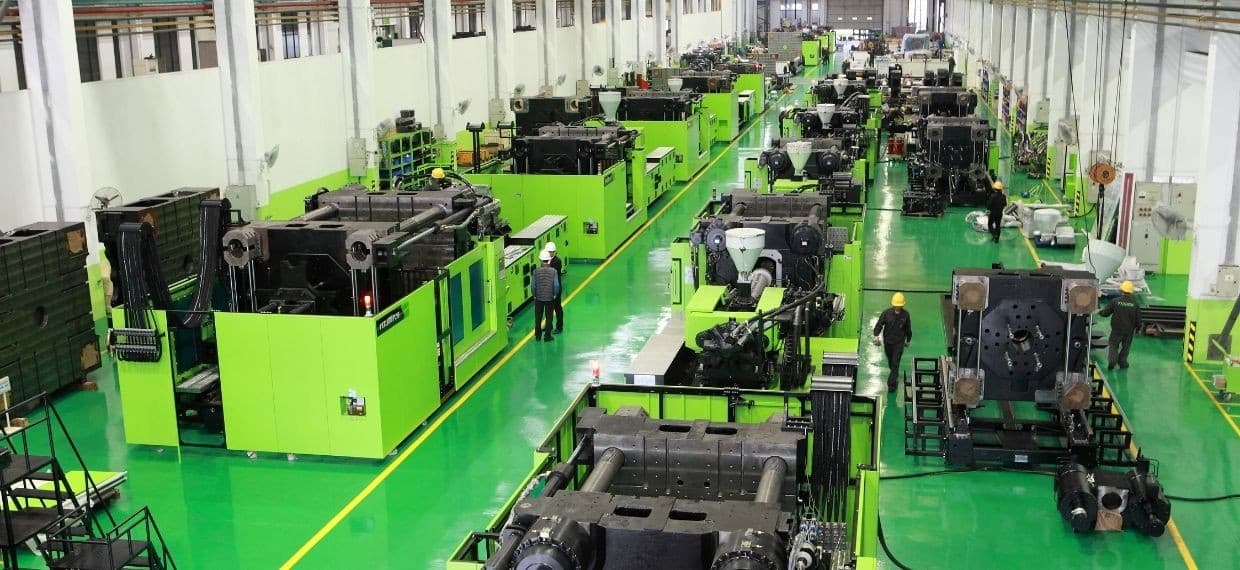 Yizumi's impressive 2021 interim financial result is a signal that the firm is adapting to new market conditions. This is a result of the demand for green manufacturing leading to new product developments in response to China's 2060 carbon neutral target. Its primary strategies are focused on three areas; product, operations and globalisation.
The company attributed its 160.89 percent net profit increase to its innovation-driven transformation and globalisation strategy. It reported operating income at CNY1.699 billion, up 58.78 percent compared to the previous year, and net profit at CNY264 million. 
Around 72 percent of the company's total sales come from injection moulding machines, including high-speed packaging systems, which experienced a year-on-year growth of 54.72 percent and revenues at CNY1.226 billion.
 "Yizumi is committed to becoming a world-class enterprise in its field, Yizumi deputy general manager injection molding machine division, Li Donghai said.  
Lean manufacturing 
The firm noted that the first half of 2021 saw a surging demand for 3C, healthcare, packaging, household appliances, and building materials. New opportunities were also identified with improvements to the automotive industry. 
Steady growth was noted in three-platen energy-saving servo injection molding machines, precision electric injection molding machines and multi-component injection molding machines. Recording the most impressive performance were the medium and small tonnage injection molding machine. 
A rapid growth in production capacity also saw the firm able to take advantage of a booming market with improvements introduced for logistics systems and an assembly line built to cater for the entire processing chain.
"Yizumi introduced the lean manufacturing method to achieve high-quality and rapid delivery," Donghai said   
The company's medium and small tonnage injection molding machine has also been positioned into flow-line production. Now, assembling an injection molding machine requires 20 minutes on average, leading to a 60 per cent increase in manufacturing capacity year on year.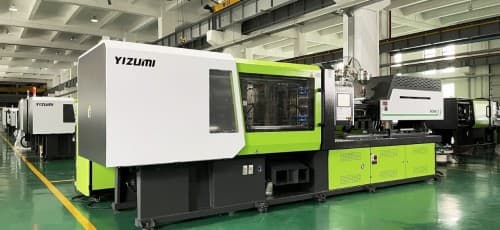 Industry trends 
The injection molding machinery industry has been identified as having great potential as Chinese industries move from labour-intensive methods toward a focus on technological solutions. The benefit of automated equipment for manufacturing is now recognised as improving efficiencies, quality and market competitiveness. 
Donghai noted the explosive growth in injection molding machinery is difficult to maintain so may return to a more 'normal' pace at some stage. However, the plastic application fields will continue to expand due to the properties of plastic and the development of mold technology.
The new energy vehicle sector is also a growing sector with changes in design and manufacturing introduced including automotive interiors and internal electronic systems. These advances are expected to lead to new technical requirements for component molding.
For example, the Yizumi ReactPro Polyurethane and Injection Molding Integrate Solution is designed to satisfy demand for various colours and better texture in the automotive industry. 
The firm has added new machine models that can support double-colour, triple-colour, four-colour injection molding manufacturing. To address lightweight concerns, Yizumi introduced physical foaming molding and chemical foaming molding solutions for new energy vehicles. 
Steps to address carbon
The company is also taking steps to reduce its carbon emissions in line with China's program to reach peak carbon dioxide emissions by 2030 and carbon neutrality by 2060. 
A 78,000 square meter photovoltaic generation system has been installed on the roof of the Yizumi Wusha factory. Photovoltaic generation accounts for about 27 per cent of the company's electricity consumption, also enabling a zero discharge of wastewater and exhaust gas. Strategies to reduce water consumption include filtration and recycling.
The company has developed energy-saving technologies and invested heavily in energy-saving products such as the all-electric injection molding machine and hybrid injection molding machine which save about 20 percent of energy used when compared to a traditional hydraulic machine. Large tonnage all-electric and hybrid injection molding machines are also under development.
In 2023, the tonnage range of all-electric injection molding machines is expected to be extended to 1380T to save energy for downstream customers while newly developed energy-saving technology will be positioned to conserve energy for material drying.
In other initiatives, the move toward green manufacturing will continue with models and technologies developed for degradable and recyclable materials to help downstream industries.
"As an equipment manufacturer, Yizumi will continue to accelerate innovation to drive high-quality development," Donghai explained.
Plans for the future include establishing technical service centers in key regions and markets and standardising the global customer service process. 
The company intends to accelerate its transformation toward a digital factory while building first-class quality management systems and processes alongside continuous product quality improvement. Product development will focus on  multi-component, all-electric and large-tonnage two-platen injection molding machines with investment in new processes, technologies, and integrated solutions.  
By Dawn Adams