INNOVATION HUB MANUFACTURED TO FIT
14-07-2016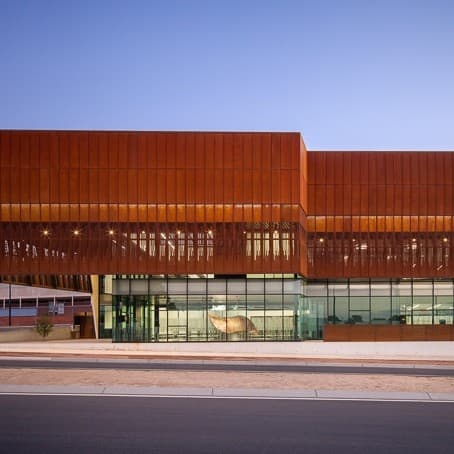 Architects have praised the redevelopment of a former car manufacturing plant into an innovation hub for high value industries, but it is the resident manufacturers who have the most adulation for the concept.
The Tonsley Innovation Hub in southern suburbs of Adelaide, South Australia recently dominated the Australian Institute of Architects' 2016 South Australian Architecture Awards, collecting seven awards across education, heritage, commercial, sustainability and urban design.
It is another milestone for Tonsley, which has undergone a major revamp in recent years. The last Mitsubishi 380 rolled off the production line at Tonsley in 2008.
Now the Main Assembly Building is home to innovative Advanced Manufacturers including medical technologies company Micro-X and is bookended by the Flinders University at Tonsley building and community college TAFE SA.
Other major tenants in the hub include Siemens, ZEN Energy and the South Australian Drill Core Library.
The innovation hub has been specifically designed to enable businesses, industries and companies to collaborate with researchers and tertiary students.
Micro-X relocated to Adelaide in January and expects to be building saleable units of its lightweight medical industry x-ray machines by the end of the year.
Managing Director Peter Rowland said the Tonsley concept was like being at a trade show where businesses constantly interacted.
"Every one of my staff is going to find real value with the collaboration available there," he said.
"Everyone bangs on about Silicon Valley being the cradle of innovation and the only difference I see is scale and geography.
"It would be lovely to think that Tonsley could create an atmosphere where what everybody is doing at Tonsley is the new normal because it just changes everyone's perspective. I mean you help each other but suddenly you don't feel so lonely, there's people you can talk it over with who are in a similar business and understand your problems."