INNOVATION DRIVES AUSTRALIAN MANUFACTURING GROWTH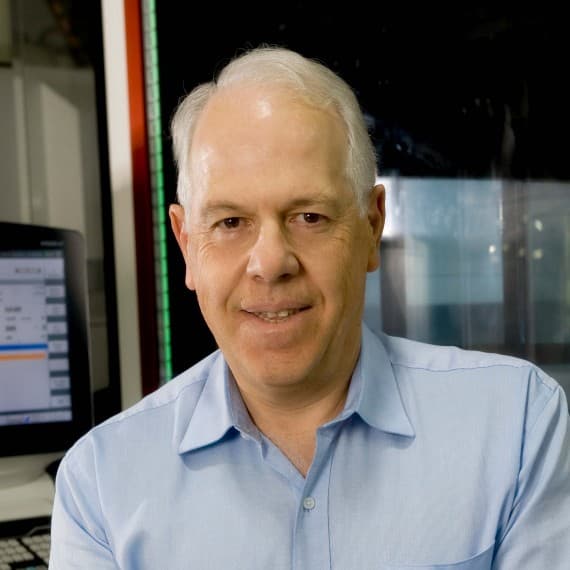 Romar Engineering CEO Alan Lipman challenges perceptions on manufacturing
In the 1960s, as much as a quarter of Australia's workforce was employed in the manufacturing sector, and the industry fuelled 25% of the nation's economy, according to the Productivity Commission. Half a century on, the closure of Toyota, Ford and then General Motors in October 2017 seemed to signal the ultimate demise of manufacturing in Australia.
Manufacturing output and employment have both fallen steadily since the mid-1980s, and the ABS confirms that the top five sectors for share of employment are now all in the service sector, a phenomenon not unique to Australia. However, Elisabetta Magnani, Professor of Economics at Macquarie University, highlights the opposite phenomenon in neighboring superpower China. Over the past four decades China has seen its industrial structure evolve rapidly from low-labour-cost manufacturing, to become a global power in the production of chemicals, electronics, ships and aircraft.
Professor Magnani points out that meanwhile in Australia, the manufacturing sector has been weakened by an overreliance on the mining sector during the mining boom, a failure to translate this profit into sustainable investment and a reluctance to engage with a forward-looking active industrial policy.
However, there is evidence to suggest that the death of manufacturing in Australia has been overstated. Dr Keith Mclean, Manufacturing Director for CSIRO, believes that although Australia experiences disadvantages such as high labour costs, geographical remoteness and a small domestic market, these are becoming less important as globalisation, digitalisation and the increased demand for more bespoke and complex solutions takes hold.
"The figures over the past 16 months have shown Australian manufacturing is expanding," says Dr Mclean. "We're seeing growth in a sector that already provides direct jobs for 860,000 people and tens of thousands more in support industries."
Dr McLean views innovation and ingenuity as crucial factors in the growth of Australia's manufacturing sector. "Innovation is the key and it's where Australians excel – from the stump jump plough, to bionic ears and CSIRO's own WiFi. This means manufacturing in Australia is an opportunity not a weakness."
He points to one NSW company, Romar Engineering, as a pertinent example of this. Once mainly an auto parts supplier, the company has evolved dramatically since its founding in 1968, reinventing itself as a provider of high-quality and commercially scalable manufacturing solutions to a wide range of industries including aerospace, defence and the medical sector.
Romar Engineering is expert in silicone and rubber manufacturing, as well as tiny precision parts for complex machines and huge metal parts for mining and defence equipment. It has an expansive manufacturing site in Sefton, in Sydney's west, and also a facility in Singapore.
And while China has transformed into a manufacturing giant, this Australian company is confident that it can compete because its level of skill is so high.
"Australian manufacturing companies must face the perception that to get good value, businesses feel they have to go overseas," says Romar Engineering CEO Alan Lipman. "We challenge this by providing beautifully designed and consistently high quality products, which means in many cases the end-to-end cost to the client is reduced compared to going overseas because the manufacturing process is simplified and defects are avoided."
Romar Engineering is unique in having a highly sophisticated Class 8 clean room, built to manufacture regulated parts. The growth of the business has also seen it partner with CSIRO to become the first company in the Southern Hemisphere to use the DMG Mori Lasertec 65 for highly advanced additive manufacturing.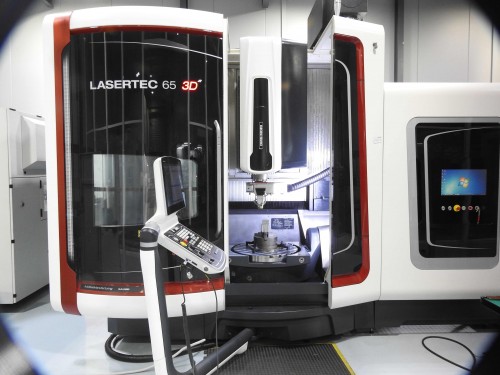 The DMG Mori Lasertec 65 gives Romar Engineering an edge
The company already supplies manufacturing solutions to Asia and the USA and plans to continue exploring global markets through digital storytelling and promotion.
While Romar Engineering now has international reach, it is very much the SMEs that are driving the growth of the manufacturing sector in Australia and make up the vast majority of businesses.
The Tiny House Company founded in 2016, is one such business. Carpenter Greg Thornton and architects Lara Noble and Andrew Carte design and manufacture homes based on the ethos of the worldwide tiny house movement; simple and affordable living. The dwellings are 18m2 and come with solar capacity, a composting toilet and a grey water plant.
Thornton explains that the idea for The Tiny House Company came when he travelled with Noble and Carte to Portland in the USA and the group saw scope to do things in Australia.
"The market for tiny houses had been going for 10 years in America and the movement had grown to a big size without taking off yet in Australia," says Thornton. "We saw a market for tiny houses here as an infill housing option (houses constructed on vacant lots) and we were inspired by the energy and interest in the United States."
The company's manufacturing site is 300m2, and a tiny house takes approximately 10-12 weeks to build with a team of four people. Thornton describes the main challenges of manufacturing the tiny houses in Australia as getting councils on board, as the idea is so new that policies often have not been developed around how the placement of houses is regulated. As well as acceptance being a challenge, there are other questions relating to the homeowners' grant and finding land to put the house on.
Despite these challenges, tiny houses are a timely and appropriate response to Australia's housing affordability crisis, which is predicted to continue for another 40 years, according to the Committee for Economic Development of Australia. The mortgage-free tiny houses range from about $59,000 to $79,000 and are built on wheels, so they are relocatable. In addition, these dwellings benefit the environment by using far less resources to build and promoting energy conservation through lower electricity consumption.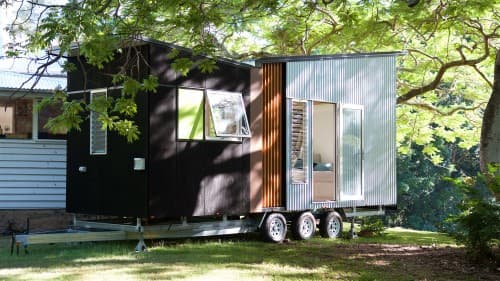 The Tiny House Company manufactures… tiny houses
The Tiny House Company has plans for future growth with a new prototype going to the Brisbane Homeshow in September. Its success, along with that of Romar Engineering, confirms the view of the US Consumer Technology Association, which earlier this year evaluated that out of 38 countries, Australia ranked third in the world as an Innovation Champion, behind only Finland and the UK.
With the Turnbull government's recent focus on reshaping Australia as a manufacturing and technology powerhouse, our position at the top of the list is welcome news, signaling that the country is on the right trajectory to regain our position as an innovation nation.