INNOVATION AND SCIENCE ARE KEY TO A PROSPEROUS FUTURE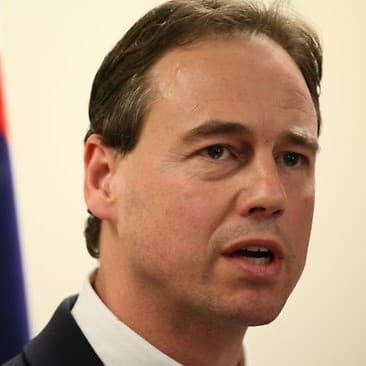 I am delighted to be the new Minister for Industry, Innovation and Science.
In fact, I can't think of a better portfolio to lead as we look to create a bright, prosperous future for all Australians.

My portfolio is about building a stronger future for all Australians. It is about job security and job creation.

But it's a balancing act. We have to make sure Australians, in a transitioning economy, have well-paying jobs today, tomorrow and in the years from now.

In many cases our current jobs will evolve so as they can be done in new ways, but firms such as Dulux and Bluescope show how we can revitalise traditional industries through a partnership between workers and management and through greater innovation.

Adding to the challenge is the fact that this must take place against a backdrop of a highly-competitive global market.

We therefore have to work hard to help businesses emerge and grow, and increase opportunities for high-wage jobs for the skilled workforce Australia will need to remain globally competitive.

What matters for Australians from all walk of life is that they can innovate in their own businesses.

We also have to ensure the policy environment not only nurtures existing and new businesses, encouraging them to succeed, but also supports businesses and sectors that may need to transition to meet Australia's future economic needs.

It's crucial that we also maximise the commercial and social impact of Australia's world-class research, and build skills in science, technology, engineering and maths.

The National Innovation and Science Agenda is fundamental to this and one of my portfolio priorities is to continue to implement its measures.

We have an amazing Chief Scientist in this country with Alan Finkel, but I want to be the chief scientific advocate.

The Agenda will enable us to support people with good ideas to create new businesses and help existing businesses make the changes they need to succeed and maintain their competitive advantage.

I also want to celebrate Australian success – our incredible history and achievements, and our current experience of success.

It's in this context that innovation is so important. Innovation occurs in businesses of all sizes and in all sectors of the economy.

It is important to businesses in sectors as diverse as agriculture, retail and manufacturing; it's happening on our farms, at our supermarket checkouts, on our factory floors, and in our local businesses.

Innovative businesses will be those that are able to successfully convert their great ideas into a product or a service that they can introduce into the market place and benefit Australians.

After all, that's what we are about – seizing the opportunities that are before us.

I have already spoken with many businesses and their leadership teams, and I look forward to working with both individual firms and industry organisations on the policy steps that can help make them more competitive.