INJECTION MOULDING MACHINES BACKED BY A WEALTH OF EXPERIENCE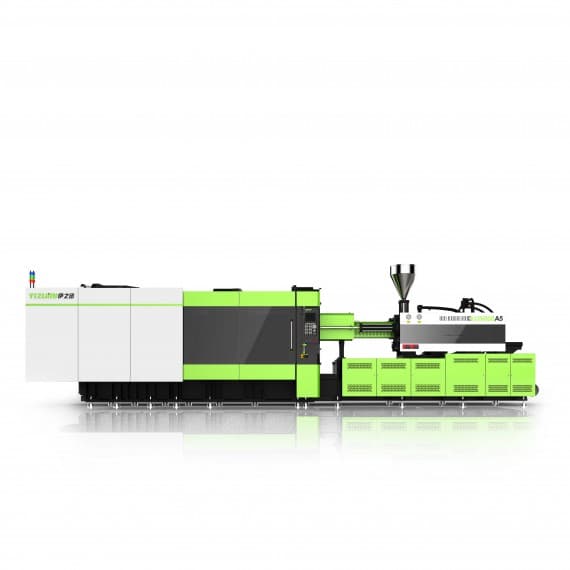 As the exclusive Australian agency for Yizumi injection moulding machinery, Sydney-based PBE-Roboplas is in a unique position to advise the local plastics manufacturing industry.
Yizumi is one of China's biggest industrial success stories. The company's growing reputation for producing state-of-the-art processing machinery has seen its output grow to more than 1000 machines per month. It has also seen US business analysts at Forbes recommend it as one of the top investment opportunities in Asia.
The Yizumi range is comprehensive, from 60 through to 3400 tonne machines, including a full capability of different integrated turnkey technologies through a host of collaborative agreements.
For PBE-Roboplas, representing Yizumi is only one part of the equation. Since its origin as the product of two specialised businesses merging together, the company has been active in the plastics industry for more than four decades and accumulated a breadth of industry knowledge that sees its expertise in demand throughout the country.
So, in addition to supplying new equipment, PBE-Roboplas supports the industry with maintenance, repairs, and a strong background of technical experience in robotic tooling and integration. Furthermore, the company places great emphasis on its ability to holistically support customer requirements.
According to PBE-Roboplas co-owner Gerald Frutschi, "It's all about helping the local plastics industry to increase efficiency and reduce operating costs so that it really can compete with its offshore counterparts."
Aside from Yizumi, other supported brands offered by the company are: Sinco – blow-moulding machines; Enmair – ancillary and automation equipment; Tool-Temp – temperature controllers; Ferlin – conveying and dosing solutions; Crizaf – conveyors; Wemo – robots; and TecnoMatic – robots.
The result is a complete range of plastics machinery and ancillary equipment from raw material through to finished product that can increase efficiency and raise productivity at competitive costs for Australian plastics processors.
PBE-Roboplas
02 9674 6511
www.pbe-roboplas.com.au