INFRASTRUCTURE BOOM BRINGS SHORT-TERM GLOOM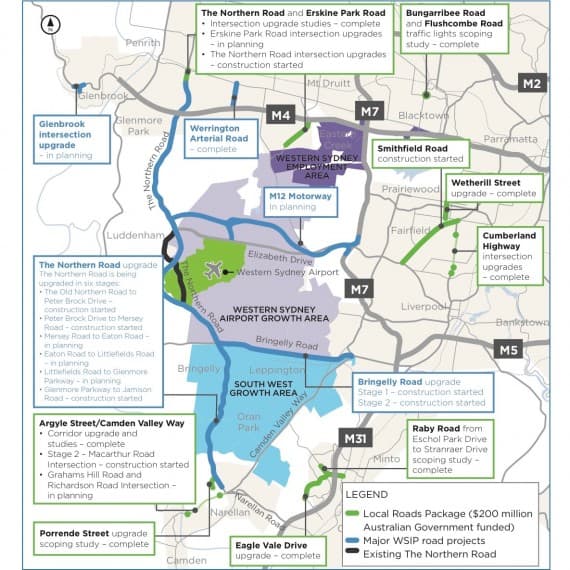 Western Sydney business owners are optimistic about their future but concerned about shortages of skilled workers in the coming year, according to the sixth Making Western Sydney Greater Report, which analysed over 200 private businesses in the region.
The report, from William Buck Chartered Accountants and Advisors, St.George Bank, Western Sydney University and Western Sydney Business Connection, shows that business sentiment is at an all-time high: businesses are working smarter, and many respondents view differentiating their product or service in the market, customer retention strategies and having a workforce with the right skillsets as their three critical success factors.
However, the greatest challenge is attracting and retaining workers, with the majority of residents commuting out of the region for study or work.
John Spender, Director of Business Advisory at William Buck, says businesses must look at how they overcome this short-term challenge.
"In the next 12 months, the multitude of infrastructure projects in the area will be a double-edged sword – burdening SMEs and their retention strategies – however, by finding coping mechanisms during this period, businesses will reap the rewards of sustainable infrastructure and almost half of Sydney's population residing in the region."
Local businesses are expecting improvements in public transport across the region to have a very positive impact on attracting talent.
Overall, respondents viewed the planned infrastructure changes beneficial to their businesses with 86 per cent in the North West and 71 per cent in the West Central positive, but South West Sydney the least optimistic, with 57 per cent positive.
Both large businesses and small-to-medium enterprises have strong employment intentions, with a focus on full-time employment.
"While business identify skills shortage as an impediment to growth, the outlook has strengthened for each of these business groups when compared to the previous year," says Spender. "55 per cent of businesses are expecting to increase their full-time workforce over the next 12 months."
The employment outlook across the region continues to be positive. Full-time employment across the region is forecast to increase by 4.79 per cent, up from the 4.02 per cent increase forecast the previous year.
Respondents identified increased competition in the region as a secondary challenge, making it increasingly difficult for businesses to increase prices and retain clients and customers.
Spender says while competition is a challenge, it's also a positive signal for the region.
"With growth comes competition," he says. "Western Sydney is on track to grow to Australia's largest economic provider. For businesses, gaining competitive advantage is key, by accessing grants and incentives, and leveraging help from networks. For SMEs, this means overcoming the fear of collaboration."