INFLATABLE PIPELINE STOPPERS NAMED AS MINING AWARDS FINALIST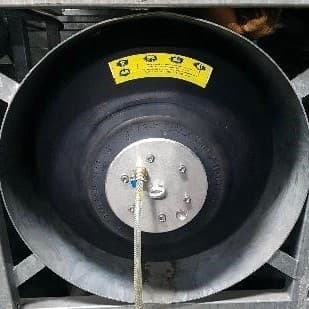 Air Springs Supply has been selected as a finalist in the environmental excellence category of the national Future of Mining Awards 2019 for its new range of rapidly installed Pronal inflatable pipeline stoppers.
The globally proven Pronal OPL and OPLT pipe plugs, with or without bypass as required, are designed for easy portability and perfect sealing of water, sewage, hydrocarbon and chemical process pipelines to enhance safety and save time during common maintenance and testing tasks across a range of mining applications.
"It was rewarding to be recognised at such a major mining industry awards night," says James Maslin, Technical Product Manager for actuation, isolation and suspension specialists Air Springs Supply, which is national distributor for Pronal elastomer products through its nationwide sales and service network. "Being able to immediately plug a pipeline in emergency situations has very immediate environmental benefits.
"Unfortunately, we get a lot of enquiries where it's 'too late' and the damage has been done, so the more education about preventative measures like the OPL and OPLT pipe plugs, the better, particularly in an industry like mining that's actively working to improve its public image."
Made of high-quality vulcanised rubber for enhanced quality and durability in sometimes aggressive environments, the stoppers are used by industries such as agribusiness processing, food and beverage manufacturing, mining, energy and bulk handling processes, oil and gas plants, construction and infrastructure projects, local authority water and waste water applications, and process engineering procedures and safety testing.
The stoppers are designed for use in a wide variety of pipes, including steel, plastic and concrete, over diameters from 30 to 2000mm, with just four plug sizes covering the 100-2000mm range. The stoppers permit sections of pipeline to be effectively and safely isolated for maintenance and leak testing.
Weighing from 200g to 145kg for the biggest model with bypass, the plugs are easily transported to remote infrastructure and construction sites.
"Rather than installing valves to shut down sections of pipelines, the stoppers are introduced and inflated to stop pipe flow during maintenance or to seal newly installed pipes for air-tightness tests," Maslin says.
OPL and OPLT stoppers are the latest additions to Air Springs Supply's ranges of globally respected Pronal products, including lifting cushions and elastomer products used in demanding applications by major construction, infrastructure and utility industries, militaries, civil defence, emergency and recue organisations, oil and gas producers and ports.
"Wherever outstanding quality and durability are required for reliability and safety, Pronal products are trusted to deliver outstanding results. Their latest OPL and OPLT stoppers complement a comprehensive range of sealing products, including stoppers custom-engineers to prevent environmental spills," Maslin says.
Air Springs Supply
02 8877 5500
www.airsprings.com.au