INFERIOR NBN THREATENS AUSTRALIA'S INDUSTRY 4.0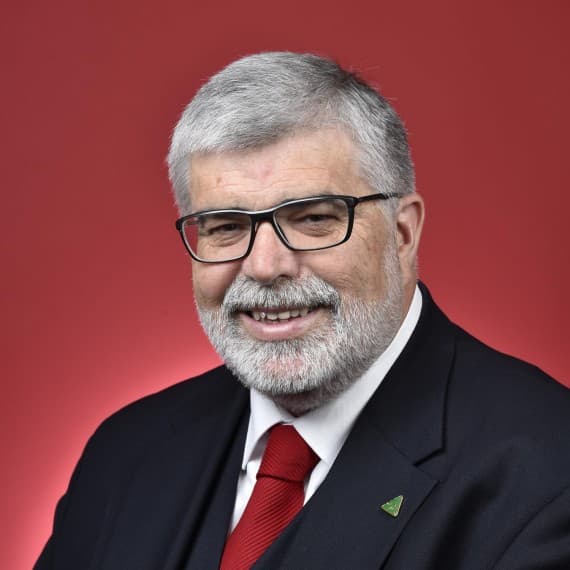 Making good public policy always involves getting the details right. But it is equally important that we never lose sight of the big picture.
When we talk about industry policy, we should not forget that at the deepest level it is an answer to this question: what sort of country do we want to be?
Having a clear answer to that question is especially important at the present time, when the so-called fourth industrial revolution, or Industry 4.0, is transforming the way the world works.
The catch phrases associated with Industry 4.0 – big data, the Internet of things, artificial intelligence and automation – are too often associated in media reporting with drastic disruption that threatens people's livelihoods.
These gloomy reports usually rely on predictions for which the evidence is dubious and which are constantly being revised. For example, the much-cited estimate in the 2013 paper by Michael Osborne and Carl Frey that 47 per cent of existing jobs are at risk from computerisation has been abandoned by Osborne himself.
It is a given that modern advanced manufacturing will increasingly use robotic systems, especially in routine and repetitive tasks.
We are not Luddites, and the choice we face is not whether to accept or reject robotics. The real choices will be about how to introduce new technologies in ways that enhance human potential, including the creation of new forms of skilled labour.
But in order to be able to make those choices we must first invest in the communications infrastructure that makes Industry 4.0 technologies possible. That is why the previous Labor government announced the creation of the National Broadband Network, using optical fibre connected direct to the premises. The factories, businesses and households of the future would be able to access information relayed at the speed of light.
When the Coalition came to office, the then Communications Minister, Malcolm Turnbull, dismissed Labor's NBN as a utopian project that would be too expensive. He promised a cheaper network that would be delivered earlier, using a mix of second-rate technologies.
We know what happened to those promises. Instead of costing less, the mixed-technology NBN is delivering an inferior broadband service at greater cost to the taxpayer.
The rollout is nearly four years behind the promised schedule, and there has been a cost blowout of $20 billion. Further, Australia has slipped from 30th to 51st in international broadband rankings and there has been a 204 per cent increase in complaints to the Telecommunications Ombudsman about NBN faults in 2017.
Disillusion with this multi-technology mess keeps growing. Just last month, a survey on finder.com.au found that one in three NBN users would switch back to their old network if they could.
Worst of all, from an industry point of view, is that 42 per cent of businesses reported their NBN connection was unreliable. The provision of reliable connectivity at high speed was the whole point of building the NBN, and the lack of that high-speed connectivity means that Australia's Industry 4.0 future is receding.
The Internet of things – the connections between computers embedded in machines – is what makes smart factories possible, and the Internet of things requires access to big data, the extremely large data sets that can be analysed by computers to reveal patterns and associations.
That kind of analysis depends on fast Internet speeds if the computers interacting with each other in the smart factory are to combine efficiently with humans to do all the things smart factories are set up to do.
In other words, the original vision of the NBN, which was derided by some as an unnecessary extravagance, was a sensible and prudent long-term investment in Australia's future. By abandoning that investment, we have made the task of unleashing the potential in Industry 4.0 much harder to achieve.
To address some of these service issues Labor has announced that Shorten Labor Government would establish an NBN service guarantee to establish wholesale service standards for fault repair, connection delays and missed appointments. That is just a beginning, and Labor will have more to say on the NBN as the election draws near.
The sorry state of the NBN is a reminder of why we need to keep the big picture in mind. If we lose sight of it, we're highly likely to get the detailed decisions wrong, too.
Senator Kim Carr is Shadow Minister for Innovation, Industry, Science and Research.