INDUSTRY WELCOMES REVIEW OF WORKPLACE RELATIONS LAWS
25-03-2015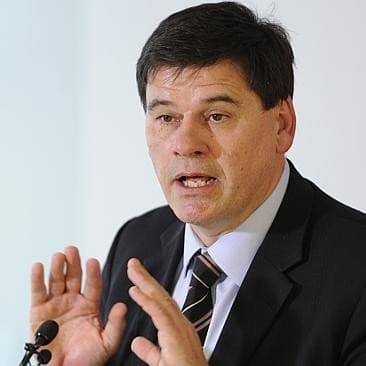 The announcement of a wide-ranging review of the Fair Work Act by the Productivity Commission is long overdue, say industry groups.
For too long manufacturers have been hamstrung by restrictive and out-dated workplace relations laws.
The Productivity Commission review is expected to address major flaws in the Fair Work system.  
Promised by the Abbott Government before the federal election, this is the first major broad-based review of workplace relations in 30 years.
Unemployment and job creation, pay rates and the interests of small business will be included in the framework for a sweeping review of national workplace laws.
The review has the backing of major industry groups including the Australian Chamber of Commerce and Industry (ACCI) and the Australian Industry Group (AiGroup).
ACCI CEO Kate Carnell said: "Australia needs a modern flexible workplace system for a modern flexible economy.
"The current system is not delivering what is required and we see the consequences of that every day in rising unemployment and business closures. There are major flaws in the Fair Work Act that are harming our productivity and undermining growth."
"It really is crunch time, we either use this review as a foundation for meaningful productivity enhancing reforms or we remain bogged down in a legacy workplace system unsuited for our 24/7 economy," said Ms Carnell. 
Ms Carnell said Australia's workplace system must enable job creation, greater business investment and flexibility for new business models.
"Otherwise we risk being left behind," she said.
Mr Innes Willox, Chief Executive of the Australian Industry Group said the Fair Work Act needs to be amended to increase flexibility for employers and employees, and to boost productivity.
"Strangling businesses with brassbound workplace relations arrangements, red tape, and excessive minimum wages and conditions is neither in the interests of workers nor the broader community," Mr Willox said.
"It is surely better to focus on maximising employment than on increasing unemployment benefits and to reduce the need for businesses to terminate the
employment of staff than to increase termination entitlements."
Mr Willox said the only way to improve living standards over the longer term is to achieve economic growth with ongoing increases in productivity.
"The implementation of a more adaptive workplace relations system is a key part of this," he said.
"If businesses are to successfully innovate, they require the support, understanding and co-operation of employees.
"This usually requires changes to work practices. Unless workplace relations arrangements are sufficiently flexible they operate as a clear barrier to innovation."
Mr Willox said with economic uncertainty Australia shouldn't waste another year on  workplace relations reforms.
"In this case, bad things come to those who wait," he said.
"The changes to workplaces laws in 2013 sent us backwards and 2014 was a wasted year. In 2015, we need our political and business leaders — and yes, union leaders — to actively inform the debate.
"We need directions and decisions to help set up our workplaces to compete now and into the future. Reform should never be a dirty word."
Ms Carnell said the review's terms of reference provide a wide scope of opportunity for the Productivity Commission to consider options for reform.
"The trade union movement will no doubt run the same tired old scare campaign about a return of WorkChoices and changes to penalty rates in an attempt to derail the reform process," she said.
"Workplace reform does not equal a return to WorkChoices. That scare campaign must not be allowed to drown out reasoned discussion about necessary reforms." 
"There are a range of sensible measures that we know work – such as individual contracts with a no-disadvantage test and exempting small businesses from onerous unfair dismissal laws.  
"Business absolutely wants reasonable protections to remain in place with clear minimum standards for employees – that is not in question.
"However, we must ensure a workable balance between productivity and equity so that the next wave of reform is sustainable and business is not subjected to wild regulatory swings that add complexity, uncertainty and costs."
ACCI has consistently highlighted problems caused by out-dated penalty rates.
"The Productivity Commission review provides an important opportunity to examine them from an objective position and business would expect some detailed recommendations on how issues with penalty rates can be addressed.   
"If we are going to turn around the unemployment trend and grow the economy then we must honestly look at greater flexibility when it comes to working in a 24/7 economy."
"We need to make sure penalty rates are realistic and don't make businesses unviable. It just doesn't make sense that many businesses can't open their doors on weekends, evenings or public holidays. Or that small business owners and their families need to cover these times, often for no pay."
"Reform does not mean dismantling penalty rates altogether, but it does mean ensuring businesses and employees don't suffer. We otherwise risk condemning large numbers of people to unemployment and underemployment," said Ms Carnell. 
Employment Minister Senator Eric Abetz said the independent review would assess the operation of the Fair Work framework and consider options for improvement before making recommendations to Government.
The terms of reference were carefully considered, in consultation with unions, employers and state governments.
"The Fair Work Act has now been in place for over five years, Senator Abetz said.
"This inquiry will ensure that the laws are meeting their objectives and contributing to productive, rewarding, competitive and harmonious workplaces," he said.
The Productivity Commission is now calling for public submissions.
"I encourage all interested parties to make submissions on what has worked well and what needs to be improved.
"This is a once-in-a-generation review of the workplace relations system and I encourage all interested parties to take this important opportunity to participate, whether they are unions, employer groups, employers, individual employees or the unemployed.
"I encourage all interested parties, particularly small business operators and individual employees to share with the Productivity Commissions their experiences – both good and bad – with the workplace relations system with real world examples of how the system has worked, where it hasn't, and what impact that has had."
Australian Council of Trade Unions Secretary, Dave Oliver, said that launching an attack on wages and conditions including holiday penalty rates, on the Friday afternoon before Christmas, was "an absolute disgrace".
"The message from Australian unions is clear: penalty rates, wages, conditions, safety and rights at work are not up for grabs," he said.
"The terms of reference revealed today put the whole workplace system on trial – pay and conditions, rights at work, collective bargaining and unfair dismissal are all on trial by the Productivity Commission.
"Union-won conditions are a fundamental pillar of the decent living standards that Australians want protected and we are not going to sit back while the Abbott Government does the bidding of big business and tries to attack them."
Submissions can be made to the Productivity Commission at:  www.pc.gov.au/inquiries/current/workplace-relations/