INDUSTRY WELCOMES GOVERNMENT FUNDING FOR RESEARCH CENTRE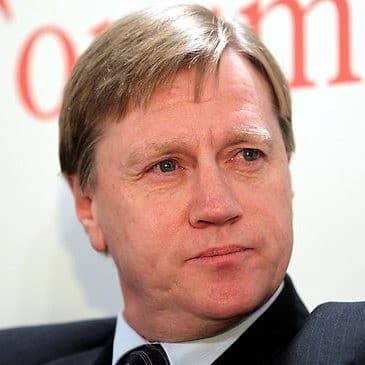 The Australian Advanced Manufacturing Council (AAMC) has welcomed the Federal Government's announcement of $40 million over seven years for the Innovative Manufacturing Cooperative Research Centre.
AAMC chairman John Pollaers told the Cooperative Research Council's "Australia 2040" event at Parliament House in Canberra last week the new CRC was an important element in the innovation ecosystem for Advanced Manufacturing.
Mr Pollaers congratulated the partners in the IMCRC bid, including lead industry partner, the Australian Industry Group.
"The world is moving fast, adopting new technologies and manufacturing processes, and creating new industries," Mr Pollaers told the high level gathering of industry and research leaders.
"These factors have imposed new business models in which design, brands, trademarks and goodwill are fundamental business assets and drivers of global value," he said.
"Our future resilience depends on innovation, on new processes, new products and new markets - opportunities which are being grabbed with both hands by other advanced economies, Mr Pollaers said.
"Our focus must be on innovation and it must be a long term one.
"Along with the Government's Growth Centre strategy, we see this announcement as a major step in growing Australia's knowledge future.
"Advanced automation, intelligent manufacturing, the use of embedded sensors and the linkage of sensors to the internet – all of these things open the door to game-changing possibilities.
"This is what is commonly referred to as "the Internet of Things" – a world where physical objects are connected and communicate with one another via networked systems.
"Virtual technologies have transformed design and engineering processes."
Mr Pollaers said what is being referred to as the "4th Industrial Revolution" is underway.
"At the same time, the marketplace is now the world, he said.
"We are no longer constrained by the domestic market. We must therefore compete on distinctive qualities and consider global opportunities. What does the world need and want?"
Mr Pollaers said 70 per cent of global trade now is in intermediate goods and services and capital goods, not in finished goods.
Across the world, companies are recognising the opportunity in manufacturing components for global supply.
"All of this means - Looking ahead to 2040 and beyond – that a successful manufacturing sector will depend on cutting edge research and technology – and a highly skilled, technologically advanced workforce."