INDUSTRY WELCOMES FAIR WORK REVIEW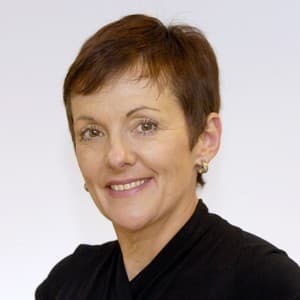 The Australian Chamber of Commerce and Industry (ACCI) has welcomed the announcement of a wide-ranging review of the Fair Work Act by the Productivity Commission.
ACCI CEO Kate Carnell says the review is needed to address major flaws in the Fair Work system.  
"Australia needs a modern flexible workplace system for a modern flexible economy," Ms Carnell said.
"The current system is not delivering what is required and we see the consequences of that every day in rising unemployment and business closures. There are major flaws in the Fair Work Act that are harming our productivity and undermining growth."
"It really is crunch time, we either use this review as a foundation for meaningful productivity enhancing reforms or we remain bogged down in a legacy workplace system unsuited for our 24/7 economy."  
Ms Carnell said the terms of reference provide a wide scope of opportunity for the Productivity Commission to consider options for reform both in terms of greater productivity performance and also compared to international examples of best practice from within the Organisation for Economic Co-operation and Development (OECD).
"A key consideration must be the capacity of the workplace system to adapt over the long term to key structural drivers of change in the global economy - including shifting demographics, new technologies and disruptive innovation," she said.    
"Australia's workplace system must enable job creation, greater business investment and flexibility for new business models. Otherwise we risk being left behind."
Ms Carnell said the trade union movement would no doubt run "the same tired old scare campaign" about a return of WorkChoices and changes to penalty rates in an attempt to derail the reform process.
"Workplace reform does not equal a return to WorkChoices, she said. "That scare campaign must not be allowed to drown out reasoned discussion about necessary reforms.
"There are a range of sensible measures that we know work – such as individual contracts with a no-disadvantage test and exempting small businesses from onerous unfair dismissal laws."  
"Business absolutely wants reasonable protections to remain in place with clear minimum standards for employees – that is not in question.
"However, we must ensure a workable balance between productivity and equity so that the next wave of reform is sustainable and business is not subjected to wild regulatory swings that add complexity, uncertainty and costs."
ACCI has consistently highlighted problems caused by out-dated penalty rates.
The Productivity Commission review provides an important opportunity to examine them from an objective position and business would expect some detailed recommendations on how issues with penalty rates can be addressed.   
"If we are going to turn around the unemployment trend and grow the economy then we must honestly look at greater flexibility when it comes to working in a 24/7 economy," Ms Carnell said.