Industry welcomes $155m manufacturing Growth Fund
05-05-2014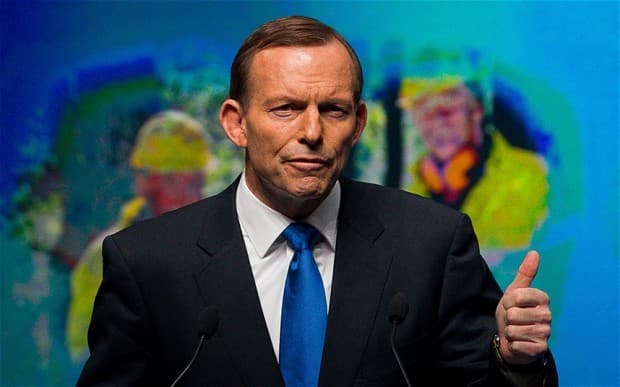 Industry in Victoria and South Australia has welcomed the federal government's initiative to establish a $155 million Growth Fund to generate manufacturing jobs.
The growth fund will be set up to assist employees and supply-chain businesses affected by the closure of local automotive manufacturing operations.
"We are committed to doing what we can to ensure that these employees move from one good job to a better job when they leave those companies, Prime Minister Tony Abbott said in a statement.
The Growth Fund includes:
• A $30 million Skills and Training Program to assist automotive employees to have their skills recognised and provide training for new jobs, while they are still employed;
• A $15 million boost to the Automotive Industry Structural Adjustment Program to provide careers advice and assist automotive employees to secure new jobs;
• A $20 million Automotive Diversification Program to assist automotive supply chain firms capable of diversifying to enter new markets;
• A $60 million Next Generation Manufacturing Investment Program to accelerate private sector investment in high value non-automotive manufacturing sectors in Victoria and South Australia; and
• A $30 million Regional Infrastructure Program to support investment in non‑manufacturing opportunities in affected regions.
Mr Abbott said the federal government would also continue to make significant infrastructure investments in Victoria and South Australia to help lift productivity and drive economic growth.
This includes funding for the full East West Link project in Victoria, and the North-South Road corridor in Adelaide.
"The Government has been working with the industry, including components makers, local communities, workers and the Victorian and South Australian State Governments to deliver a strategic and long-term response to guide Australia into a new and strong era of manufacturing," Mr Abbott said.
The Victorian Employers' Chamber of Commerce and Industry (VECCI) welcomed the announcement.
"It is very important that the response to these closures covers the provision of immediate support and analysis to identify and subsequently back those manufacturers capable of diversifying into the markets of the future, said VECCI Chief Executive Mark Stone.
"VECCI is very pleased that the supply-chain businesses will have access to support as they face a challenging period of change. The Growth Fund also recognises the need to support the affected workers with career advice and training so they can start acquiring the skills they'll need to transition to new employment as soon as possible.
"VECCI is also particularly pleased that a significant $60 million component of the total funding aims to boost investment in advanced manufacturing. It is vital that there is investment to support businesses with the potential to break into new markets and provide new, sustainable career paths."