Industry voices support for incoming Labor Prime Minister Albanese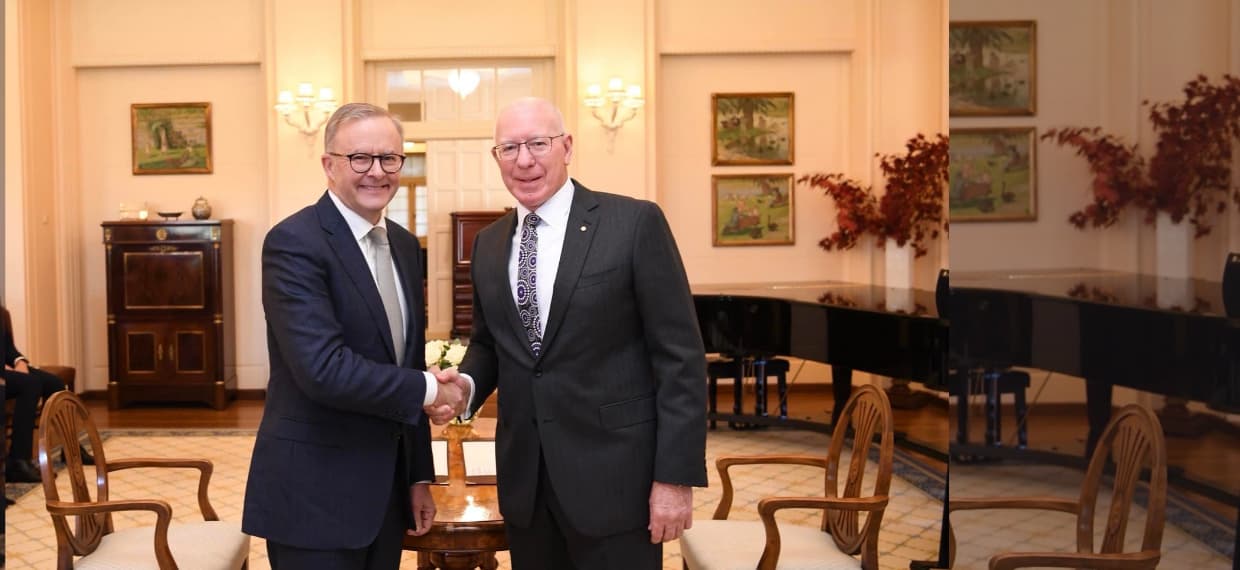 Ai Group, the national employer association, Science & Technology Australia (STA) along with leading corporations, Woolworths and CSL have congratulated the newly elected Prime Minister Anthony Albanese on his victory in Saturday's federal election.
Ai Group Chief Executive, Innes Willox, said that the Ai Group and its members look forward to working with The Prime Minister and the new government as it builds support across both houses of parliament to address Australia's challenges and to capitalise on our tremendous opportunities.
"We look forward to working with the Government and with others in the community to achieve the shared objective of raising real wages and profits.  Most fundamentally this will require a firm commitment to raising productivity both through government policy initiatives and in Australia's workplaces.
End to climate wars
"The Government has a clear mandate to bring an end to the damaging 'climate wars' and to concentrate on giving coherence and momentum to the substantial transitions Australia must manage to reduce our greenhouse gas missions to net zero.
 "Ai Group and our members stand ready to assist the Government as it further develops its approach to these foundational issues and as it addresses the immediate challenges of locking in the strong recovery from the pandemic; navigating the geopolitical and economic fallout from the war in Ukraine; and ensuring that current inflationary forces are brought back to target levels in a timely and orderly fashion.
"We will also be providing our input as the Government prepares for the foreshadowed federal budget ensuring the views of Australia's employers are brought to the table," he said.
According to STA CEO Misha Schubert, "Ahead of the election, Labor committed to pass legislation for the new $1.6 billion research commercialisation fund, adopt a fixed timetable for research grant announcements, and work with industry and universities to boost Australia's investment in research and development closer to 3 percent of GDP." 
Schubert said that these were important commitments to strengthen Australia's economy and society through science and technology capabilities.
"We look forward to working across the breadth of the Parliament to seize opportunities for Australia enabled by science and technology, and put Australia at the forefront of even more global advances," she said.
"We will also work with Government to advance equity, diversity and inclusion in science, including through Science & Technology Australia's game-changing Superstars of STEM program."
Science & Technology Australia (STA) is the nation's peak body representing more than 90,000 scientists and technologists nationwide.The new crossbench of Greens and key Independent MPs also made pre-election statements to STA on science and technology, including pledging to work for deeper Australian investments in R&D. 
Ahead of the 2022 Election, Science & Technology Australia invited parties and candidates to respond to 10 election priorities of the science and technology sector.
Rebuilding manufacturing
Meanwhile, the chief executives of blue-chip companies CSL and Woolworths have also welcomed the change of Government. They have specifically cited that the push by the new Labor government to rebuild Australia's local manufacturing capabilities should result in a more resilient economy, as other bosses seek urgent action to fix a skilled labour shortage and want clear, consistent policy on climate.
According to a report in the smh.com.au, the chief executives of Wesfarmers and National Australia Bank say that encouraging skilled migrants back to Australia needs to be a priority for Anthony Albanese to ensure economic momentum.
Wilcox added that Albanese and his team have the opportunity to change the country and Ai Group will maintain its long-standing approach of working constructively with the government of the day, and across the parliament, to ensure that our contributions to representing business and community interests are at the forefront of decision making.
"Mr Morrison and his Government can proudly point to their critical contributions to Australia's top-of-the-league-table economic and health outcomes and they hand over a community and an economy in much better shape than anyone could have anticipated at the start of the pandemic," Willox added.