Industry Update launches research and university news section to drive innovative collaboration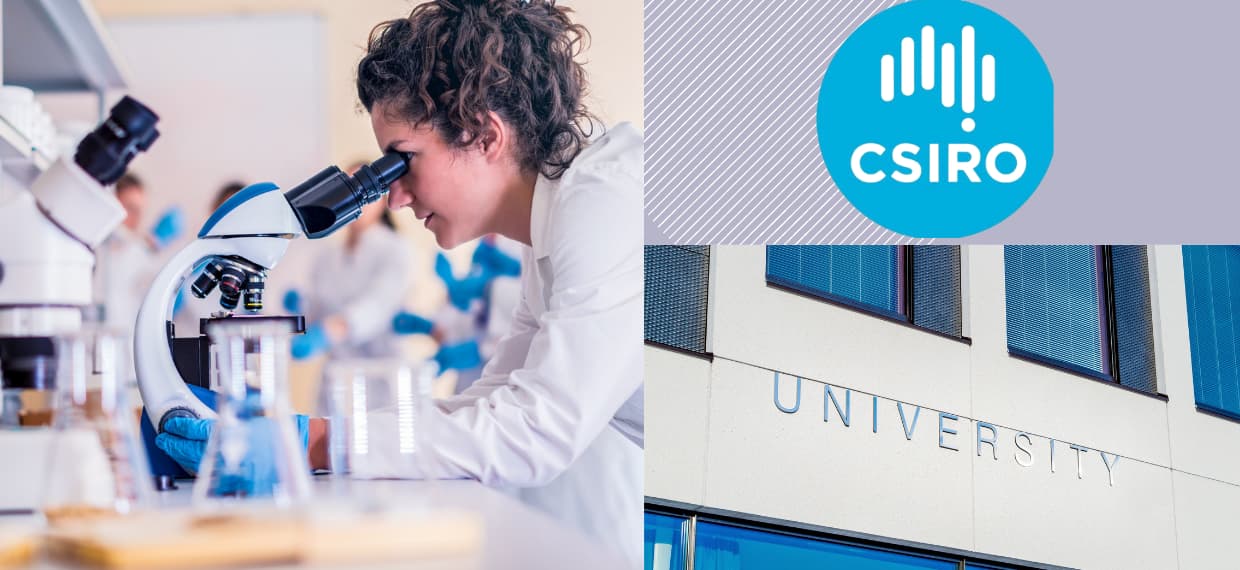 Industry Update is announcing a new regular feature on research and university news. The new section will keep our readers up to date with the latest exciting developments in Australian research and innovation, whether driven by universities, business or the CSIRO. Our goal will be to bridge the cultural divide between our top researchers and the manufacturing industry, promoting a spirit of collaboration to drive productivity and unlock successful commercialisation.
If Australian industry is to meet the challenge of intensifying global competition, we will need to bring our best ideas to the battle. To that end it is vital that our nation's best and brightest researchers are attuned to the needs of our hard-working manufacturers on the ground, and at the same time it is critical that our manufacturers are aware of and able to contribute to ground-breaking new developments that have the potential to turbocharge productivity and transform into commercial success. Industry Update aims to be a conduit in this process.
Our mission here is inspired by the Australian Government's University Research Commercialisation Action Plan, a $2.2 billion 10-year investment to boost the Australian economy by promoting collaboration between universities and industry. While the plan was announced by the previous government, we see no good reason why it would be cut by the new executive. It's an eminently sensible scheme, relevant to goals of both major parties. If Albanese is to deliver on his commitment to ensure Australia is "a country that makes things", this is just the sort of program he should maintain. Indeed he should expand it.
Thanks to this visionary commericialisation action plan, never before has there been a better time for universities and business to collaborate. And never before have Australia's researchers and universities been presented with such strong incentives.
Most of the funds ($1.6 billion) from the $2.2 billion plan are being directed towards a program called "Australia's Economic Accelerator". The AEA venture aims to overcome the so-called "valley of death" between promising early-stage research and commercialisation. Plenty of good Aussie ideas struggle to make latter stages of development because of commercial risk and uncertainty. The AEA will help bride this gap. Beginning this month, it will provide grants to universities to support projects aligned with the six National Manufacturing Priorities with high commercial opportunity:
·       space
·       medical products
·       resources technology and critical minerals processing
·       food and beverage
·       defence, and
·       recycling and clean energy.
The AEA is a fast-fail model designed to attract projects at a proof of concept or proof of scale level of commercial readiness. To incentivise performance, the funding increases as projects mature towards at-scale commercialisation. Examples of industry involvement in AEA include embedded industry experts, memoranda of understanding, in-kind support, formal partnerships and co-investment. Under AEA, $150 million is slated to expand CSIRO's Main Sequence Ventures to harness venture capital investment.
The commercialisation action plan also includes $242.7 million in competitively allocated "Trailblazer" funding for a select group of universities with projects that are aggressively pushing the envelope on industry partnership and commercialisation. Trailblazer objectives are to promote open and collaborative IP agreements, incentivise researcher engagement with industry, and achieve co-funding and genuine collaboration from business.
Moreover, the government is fostering workforce mobility between academia and business with $296 million for 1,800 "National Industry" PhDs over 10 years. These consist of two sorts of doctoral programs: "University-led Industry PhDs" undertaking research projects in collaboration with industry, and "Industry-driven Researchers PhDs" that go to industry professionals supported by their employers to undertake PhD projects in partnership with a university. These will help build interlocking relationships between the sectors.
Crucially, the government is transforming the university IP framework to facilitate greater collaboration by universities and improve attractiveness for Australian business.
Ultimately the aim of the commercialisation action plan is to bridge the cultural divide between universities and business. It operates by shifting the dial on research funding incentives from blue sky ideas, targeted at publication in prestigious international journals, to more concrete real-world research orientated towards solving practical problems in the context of commercial realities.
Whether the plan fully delivers on this lofty ideal or whether it's too little, too late remains to be seen, but it's a noble and necessary step in the right direction.
And Industry Update will be there to support it every step of the way, as part of our ongoing commitment to Australian manufacturing. We are excited to launch the research and university news section.