INDUSTRY UPDATE GIFT CATALOGUE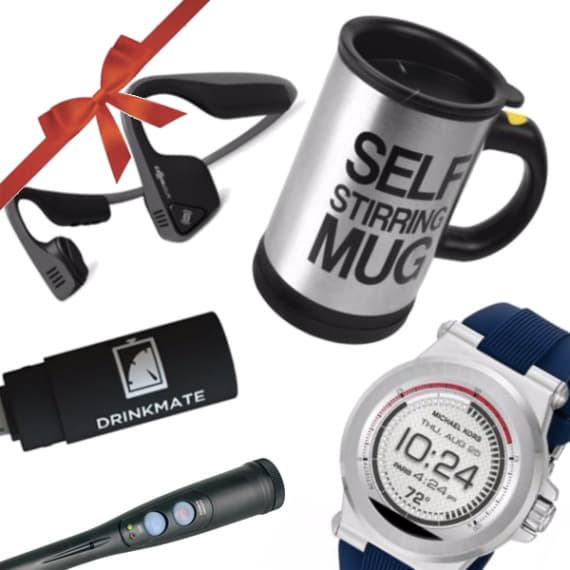 Most of the products we feature here at Industry Update are intended to be more on the practical side, but all work and no play just isn't our style. Just in time for the end-of-year rush, here's five gift ideas of differing price points, perfect for the gift-related holiday of your choice.
Self-stirring coffee mug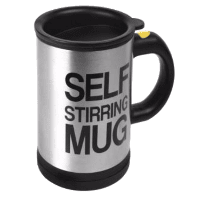 It may seem like a triviality, but a self-stirring coffee mug is well worth the investment.
It makes an excellent gift for that one person in your office (or life) that simply can't remember to wash up their spoons after they've made tea or coffee in the morning. If you're forever running out of teaspoons, or the sight of an unwashed spoon in the sink drives you to frustration, this mug is for you.
It's also a simple, delightful addition to your day. There's a soothing sort of novelty to holding down a button and seeing your first cup of the day mix itself together.
The mug itself takes two AAA batteries. A button on the handle activates a small stirrer at the bottom of the mug, which spins around, swirling your drink into a delicious beverage vortex.
For just $30 plus shipping, the self-stirring mug can be ordered from Yellow Octopus.
www.yellowoctopus.com.au
DrinkMate Breathalyser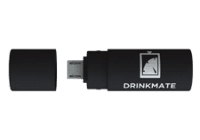 With holidays approaching, people are going to be partying, and many of them will be driving to their party destinations. Some of the drivers might decide to have a few drinks during the party. This is where the DrinkMate comes in.
DrinkMate is a small, portable breathalyzer that attaches to the MicroUSB or Lightning port of your smartphone. Once attached, you wait 11 seconds for it to stabilise and then blow softly into it for 4 seconds.
Once done, it will calculate your blood alcohol content (BAC) and display the data on your smartphone. The app comes with a plethora of options for units of measurement, and settings for measuring against the maximum BAC of different countries. It also saves a history of your readings and the location of where the reading was taken.
The price is USD$34.99 per unit.
www.getdrinkmate.com
Pocket Metal Detector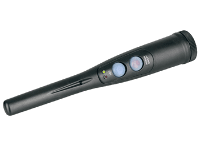 Here's one gadget that could pay for itself this holiday season – a pocket-sized metal detector that actually works! To be fair, at 275mm long you do need deep pockets, but at $59.95 it won't burn too much of a hole in those pockets.
As far as metal detecting goes, this is a very sensitive piece of kit. It comes as a fully waterproof unit, so it's perfect for probing around at the beach or in the back yard for lost keys or coins. The manufacturer suggests it would be ideal to use in conjunction with a full-size metal detector.
However, if you're not worried about covering a wide area, then it's perfectly good on its own. And there's no need to wear those headphones that the other treasure hunters regard as a fashion accessory – this little wonder signals you with discreet vibration and a flashing green LED.

Aftershokz Trekz Headset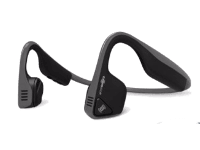 There are a lot of bluetooth headphones on the market, but the Aftershokz Trekz delivers sound in a unique and advantageous way: when looped over your ears, the speakers come to rest against your cheekbones, delivering sound to your ears via bone conduction.
This unique setup means your ears remain completely unobstructed, making the Trekz perfect for use in when you want to listen to music or an audiobook, but still require some level of situational awareness.
Whether you're out jogging, inside cooking, or keeping an eye on the kids, the Trekz combine the cord-free experience of bluetooth listening with ears-free listening, making it the perfect headset for anyone on-the-go.
While the headset takes a little bit of time to get used to, it's a lightweight and long-lasting item that you'll likely end up wondering how you ever lived without. At $129, it's a steal.
www.aftershokz.com
Michael Kors Access Smartwatch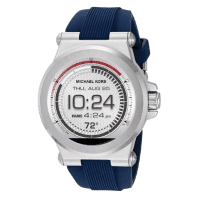 Perfect for the busy exec who likes to mix style with practicality, the Michael Kors Access smartwatch is a reliable and elegant way to keep connected on the go.
All variations of the Access function the same way; it bluetooths to your android smartphone or tablet, syncs up with your existing apps and notification settings, and provides that slight edge of functionality that makes your day easier.
It's not going to revolutionise the way you work, send texts and emails, or navigate. Many of the interfaces are difficult to navigate on a small screen. But that's not what it's for: instead, it sits on your wrist, and gives your wrist a nudge every now and then to bring something to your attention.
Clocking in at $350 for the silicon-band model, Michael Kors smartwatch is a fashionable and functional addition to any smart wardrobe.
www.michaelkors.com