INDUSTRY UPDATE CELEBRATES 21 AMAZING YEARS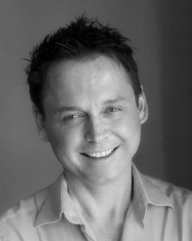 Industry Update turns 21 in June. Happy birthday to us!
It's almost time to bring out the birthday cake and pop the champagne corks.
And we have plenty of good reasons to celebrate.
When I launched this publication all those years ago I never imagined where it would lead.
It's been an amazing journey.
Anyone who has followed our journey will know we have grown considerably since our first 8-page edition in June 1995.
And the publication keeps growing from strength to strength.
Our growth can also be largely attributed to our loyal advertisers, some of whom have been with us since Day One.
Industry Update Magazine now has a national circulation of more than 19,000 and a massive readership of over 76,000.
We sincerely thank you for your continued support, which has helped Industry Update to firmly cement its position as market leader in Australian manufacturing.
Industry Update's readership, presentation, outstanding editorial mix of news, information and products are all key elements to the publication's success and continued growth.
So don't let anyone tell you that print is dead.
Print and manufacturing may be under pressure but Industry Update continues to defy the trend.
We have been successful in keeping and growing our readership, while also enjoying a significant increase in advertisers. 
The team at Industry Update is immensely proud of our publication.
We've covered the issues we think are important to manufacturers and we never shirk from reporting a story because it may upset an advertiser.
We've made many good friends along the way. And we've fallen out with a few people too – but they are too few to mention.
The June 21st anniversary edition promises to be our biggest ever.
It's our birthday, but we're giving you the presents.
This special edition will feature several offers and giveaways.
For starters, advertisers can double the size of their ad for just 50 percent more than the current rate!
We sincerely hope you will join the celebrations as we look forward to many more successful years ahead.