INDUSTRY UPDATE: 21 YEARS YOUNG
18-05-2016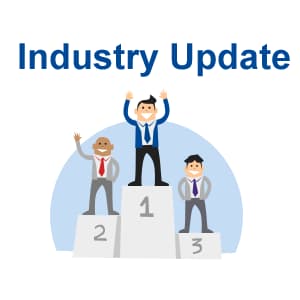 Well, well, well, look who made it to the top, 21 years after being told "you could never", we did and it is all because of you - our readers and advertisers!
In June Industry Update is turning twenty-one. With a circulation figure of 19,045 and a national readership of 76,180, Industry Update has forged long lasting relationships with thousands of organisations across Australia, proving why we are market leaders, and Australia's number one manufacturing magazine. 
Defying trend after trend, Industry Update has forged a magazine and a website both driven with the aim to provide our readers with the best and most up-to-date information on the industry.
So with all the success we're inviting you to celebrate with us! We're calling for submissions to be published in our 21st birthday edition.
This is not limited to the nuts and bolt makers (although you are welcome) but if you work in banking, health, finance, engineering, IT, or any of the other vast industries connected with the manufacturing sector, we want you to give us you thoughts and opinions on the future of the industry. So send us your story to editor@industryupdate.com.au and you might just be featured.
We write to inform and to push innovation and creativity in the industry and keep everyone in the loop about all that is relevant to them.
So join us, and go down in Industry Update history with this milestone edition.