INDUSTRY UPDATE'S FESTIVE GIFT GUIDE
14-12-2017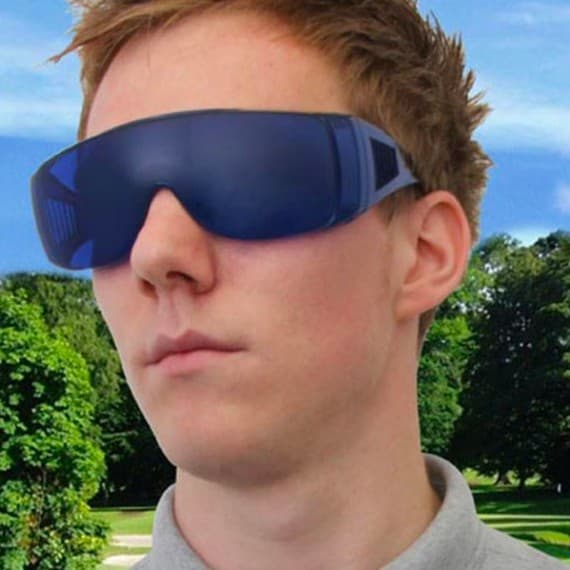 Not sure what to get for that special person this festive season? Here are five different products that caught our eyes online - so we tried them out.
GOLF BALL FINDER GLASSES
Not being one to take the loss of a $7 golf ball lightly, I figured that $24.99 was a small price to pay for something that was going to save me both shots and money.
These glasses are a one-size-fits-all product that is even comfortable to wear over the top of prescription spectacles. And the good news is that they do work.
The trick is the blue tint that intensifies the contrast between the white of the ball and the green of the grass. However, don't expect them to help you find your ball in a water hazard or on white sand!
THE BACK AID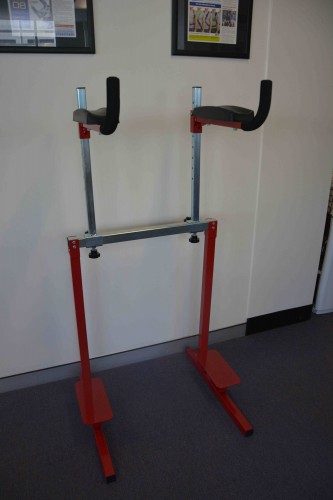 With more than one sufferer from lower back pain in the Industry Update office, we thought The Back Aid might be a suitable gift for the desk-bound worker.
Developed by a back pain sufferer to relieve his own pain, the Back Aid is included as a medical device on the Australian Register of Therapeutic Goods. It's a solidly designed piece of equipment that arrives in kit form, and really does only take half an hour to put together.
The Back Aid works by providing self-traction on the spine using your own bodyweight. This gentle stretching relieves pressure on discs and nerves and encourages the release of endorphins. It also comes with an instruction manual with a series of exercises that can be performed using the back aid to strengthen the muscle groups that will prevent further back problems.
While nobody at Industry Update has got on to the advanced stuff, there are a few fans of the gentle self-traction approach, and a couple of minutes a day does seem to pay dividends. The Back Aid is $840 plus shipping.
www.kinggroup.com.au/the-back-aid
LED HEADBAND MAGNIFIER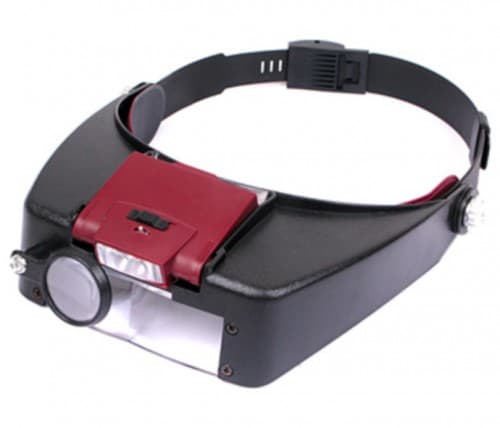 It's hard not to appreciate the directness with which this Chinese-made product was named; it consists of three magnifying lenses and two LEDs, mounted on a plastic headband.
Powered by two AAA batteries, the LEDs can be tilted forwards or swivelled slightly from side-to-side to accommodate jobs that aren't directly in front of the user's face, which might be handy for horologists or something. I suppose.
The headband, like the rest of the item, is made of some sort of hard plastic resin, and can be adjusted to comfortably fit the heads of most adults (one at a time [obviously]).
As for the magnification, one full-width lens is fastened in place, while a second full-width lens and a small round one for the right eye each fold up/down. Despite being made of plastic, they're surprisingly clear and optically true, and can deliver magnification up to x10.
I would recommend this either as a tool for hobbyists or as a prop for mad inventors. Good value at $29.95.
FITZROY'S STORM GLASS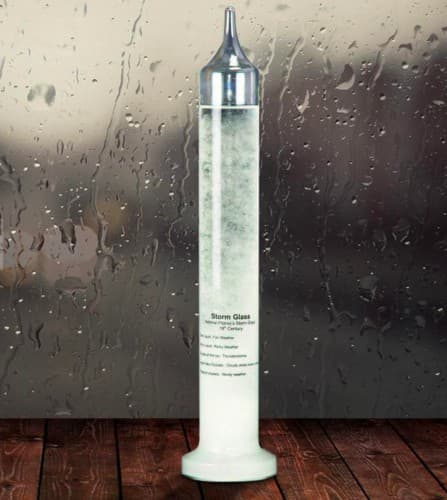 We all want to know what the weather's doing. But let's face it: sometimes, looking up at the sky just doesn't cut it.
For all those times, there's the storm glass: an aesthetically pleasing tube of crystals that (with some accuracy) predicts the weather. Hot weather sees the crystals dissolve: colder spells form crystal groups, clumping together in long or short chains depending on the weather. It's a treat to watch as the weather changes, even if it doesn't tell you much that the weather channel doesn't.
While the box says the glass works through all kinds of electromagnetic fluctuations and pressure variations, we found that all it needs to put on a show is a shady outside area with reasonable temperature changes throughout the day.
It's not much use for those of us sitting inside an air-conditioned office, however, where the consistent temperature will produce consistently simple crystals.
All this for $29.99.
STICK 'N' FIND BLUETOOTH LOCATION TRACKER
If you're anything like us, you lose things constantly. Keys, cables, wallets, important folders; you name it, we've lost it.
The StickNFind is a Bluetooth-based tracking device that goes a long way towards solving that problem. Peel it out of the packaging, stick it to whatever you least want to lose, and pair it with your phone via the (sometimes temperamental) app.
When working, the app is versatile, allowing you to see how far away from your phone the tag is, set alerts for whenever a tag goes out of range, or simply 'page' a tag to make it beep and light up. Not a bad set of features for $59.99.
If you're lucky enough to be using an iPhone the software works perfectly, but Android users might find the interface and features quite buggy.