INDUSTRY UPDATE'S CHRISTMAS GIFT GUIDE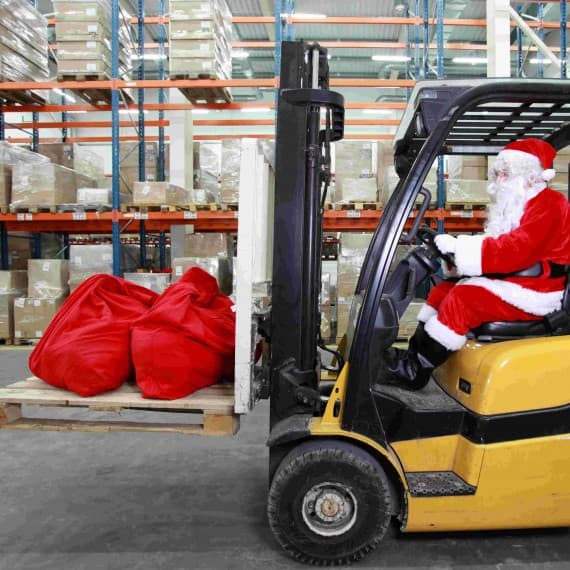 Traditionally, Industry Update has published a Christmas Gift Guide at this time of year. But this year we thought it might be time for all of us to think of those less fortunate. So here's the 2018 Industry Update Giving Guide.
These charities need your support more than ever at this time of year. So please be generous.
Disadvantaged children
The Smith Family helps disadvantaged Australian children get the most out of their education, breaking the cycle of disadvantage and changing lives.
Its Christmas appeal this year is a "Stocking Exchange", where you can buy "virtual shares" in Joy, Knowledge, Belonging, Reading or Maths, which will fund educational supplies and support programmes. You can get involved in four ways: supporting the appeal with a generous cash donation, purchasing a gift online for a disadvantaged child, buying gift online for someone you love, or volunteering time to support the Smith Family's local operations.
www.thesmithfamily.com.au/campaigns/share-christmas
Disadvantaged individuals and families
Mission Australia is a nondenominational Christian charity helping vulnerable Australian adults, families and children in areas such as homelessness, mental health, alcohol, drug and other dependencies, and disability inclusion and support.
Its Christmas appeal this year focuses on reducing homelessness and strengthening communities across Australia, especially providing crisis, temporary and long-term housing, case management support, furniture and appliances, outreach services, counselling and psychological support, and skills and training.
www.missionaustralia.com.au/christmasappeal
Medical emergencies
Careflight aims to save lives, speed recovery and serve the community by providing the highest standard of rapid response critical care. Starting with one helicopter and doctor in 1986, Careflight has grown to six bases, operating helicopters, turbo-prop air ambulances and medi-jets.
Christmas is one of its busiest times, because many Australians spend time in the pool or at the beach, or in the great outdoors where they encounter Australia's wildlife, or travel long distances for family gatherings or holidays. It is only because of its donors' generous support that CareFlight's pilots and doctors continue to have the opportunities to save lives.
careflight.org/support-us/donate-form/careflight-charity-appeal/
Brightening the lives of sick kids
The Starlight Children's Foundation's mission is to brighten the lives of seriously ill children and their families, based on the principles of positive psychology supporting "total care".
Its programmes are based both in and out of hospital, including Starlight Express Rooms (fun, medical-free havens for play and laughter) and Captain Starlight ("fighting for fun") for younger children and Livewire (workshops and activities designed to combat loneliness and isolation) for older children and teenagers, as well as Livewire Online, Healthier Futures (supporting Aboriginal and Torres Strait Islander communities) and the famous Wishgranting, providing seriously ill children and their families with a once-in-lifetime experience.
starlight.org.au/what-we-do/campaigns-and-events/national-campaigns/starlight-christmas
Crisis support
Lifeline provides crisis support by phone (24 hours a day), online chat and text, and related resources online. Christmas isn't always a happy time for everyone. For people who are battling isolation, illness or family relationship problems, it can be a challenging time. Over 28,000 Australians will contact Lifeline this Christmas period. Your donation will help ensure that its crisis supporters have the training, resources and support they need to save lives and give hope.
www.lifeline.org.au/support-lifeline/lifeline-campaigns/elizabeth
Help struggling farmers and rural communities
Buy a bale started in June 2013 after Charles and Tracy Adler read about farmers destroying their stock or being forced off their land. Since September that year, the programme has delivered more than 160,000 bales of hay across four states. Charles and Tracy later expanded their services and support to rural communities as a whole through Rural Aid. After recent fires and cyclones, there is more call for services designed for repairing and rebuilding than ever before. These include the Farm Rescue and Weekend Warriors programs for city tradies, industrial manufacturers and volunteers.
Making corporate community investment easy
Good2give inspires and enables businesses and their employees to support the communities they care about, providing a one-stop-shop for businesses to manage and communicate their staff fundraising and giving programmes.
Australian workers increasingly want the companies where they work to be environmentally and socially responsible. Through Good2give, companies can improve staff participation, morale and retention by matching their workplace donations. Over 85 per cent of workers who have donated through Good2give's programmes feel this form of community engagement and generosity makes their company a better place to work.