INDUSTRY SUPPORTS NATIONAL CYBER SECURITY PLAN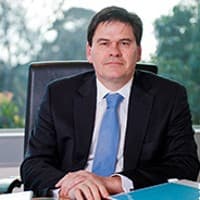 The government's new National Cyber Security Strategy will help to promote growth across all sectors, says the Australian Industry Group.
AiGroup Chief Executive Innes Willox says the strategy encourages cooperation between government, industry and research institutions both to address cyber security threats and promote innovation.
"The digitally enabled economy can transform practices, raise performance and increase growth across all sectors" Mr Willox said.
Mr Willox says cyber security threats are becoming a greater issue for boardrooms. "Incidents can be costly for individual businesses and damaging for the wider economy. These costs come not just from disrupting operations and services, but by diminishing trust, damaging reputations, and sapping business and consumer confidence."
"Assisting businesses to be fully cyber aware and respond to cyber security incidents is good for growth.
"The Government's plan to work closely with industry on best practice guidance for companies in preventing, managing and responding to cyber security incidents is sensible."
The AiGroup has welcomed the opportunity for broader industry-government collaboration to track emerging cyber security problems, develop practical and workable solutions, and encourage greater innovation.
"This collaborative approach can be put into practice not just through the valuable annual meetings announced, but also through the daily work of the new Special Adviser and Minister Assisting the Prime Minister on Cyber Security, the joint cyber threat sharing centres, and the Government's recently established Cyber Security Industry Growth Centre."
Mr Willox said the revised Strategy is a welcome addition to the Government's recent Defence Industry Policy Statement, which includes a number of important initiatives for assisting Australian companies, particularly through the Centre for Defence Industry Capability.
"The broader discussion of boosting Science, Technology, Engineering and Maths (STEM) is directly relevant to ensuring we have the skills base for effective cyber security. The Government should coordinate these agendas closely."
Mr Willox says industry looks forward to working with government to implement the new initiatives.