Guest Editorial, Industry Politics
Published 12-05-2020
| Article appears in April 2020 Issue
INDUSTRY SUCCESS IN THE FACE OF COVID-19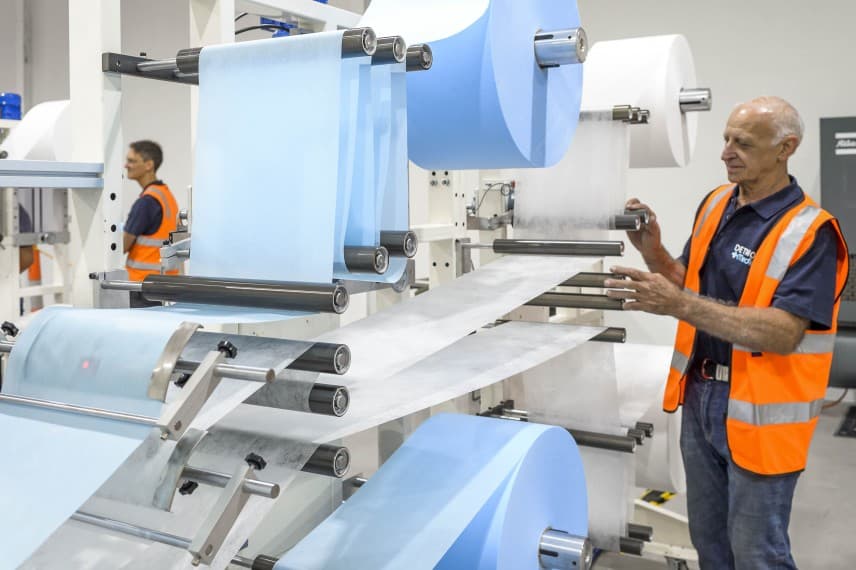 Ingenuity, resilience and collaboration define the way Australian manufacturers have stepped up to meet and overcome the challenges of the COVID-19 pandemic.
As Industry Minister I have been deeply impressed by how promptly and efficiently companies across the country have ramped up their existing operations, or adapted and pivoted to produce essential medical equipment for frontline health workers and ventilators for sick patients.
While the Australian manufacturing sector has a strong base, the coronavirus has highlighted the need for stronger sovereign capability, particularly in creating personal protective equipment (PPE) like surgical face masks, gowns and hand sanitiser.
From the onset, the Morrison Government has been working closely with local industry and the states and territories to establish a domestic manufacturing footprint for a range of PPE, to expand domestic supply chains, and to keep people in work.
We've supported Med-Con, the only local manufacturer of surgical masks, to initially increase their output of masks from around 2 million to 50 million a year.
We've helped South Australian packaging manufacturer Detmold Group pivot to produce millions of surgical masks and respirators – 100 million for the National Medical Stockpile and 45 million for South Australia.
The Morrison Government has also backed family-owned Victorian business Clets Linen to become the first Australian manufacturer to pivot from making linen garments to produce thousands of medical grade surgical gowns. The new domestic supply chain will support skilled workers in the Textiles, Clothing and Footwear industry beyond the short term.
Companies are working collaboratively to get the job done. In April the Morrison Government reached a $31.3 million agreement with an industry consortium led by Victorian company Grey Innovation to locally produce 2,000 ventilators used in intensive care units.
The Defence Science and Technology Group (DST) has joined forces with family-owned South Australian company Axiom Precision Manufacturing to produce face shields for frontline health and aged care workers. DST is also helping to increase domestic stocks of invasive ventilators.
The response to coronavirus has caused unprecedented pressure on all parts of the supply chain when it comes to hand sanitiser. Something that has been very clear from the beginning of the pandemic is that we have the local manufacturing capability – we just need to bring all the players together.
As a result, companies like Ego Pharmaceuticals, which makes Aqium sanitiser at its factory in Melbourne, have significantly ramped up operations to meet the enormous demand. Ego Pharmaceuticals is now operating 24 hours a day and producing 90,000 bottles a day, five times their forecast levels.
We've also seen wineries and grape-growers affected by smoke damage caused by the recent bushfires, and boutique distilleries that have lost passing tourist trade, turning to manufacturing alcohol for use in sanitisers, further shoring up the supply chain pipeline.
All this demonstrates the adaptability and resilience of our manufacturing sector and what can be done when governments and businesses work together. I believe we will emerge from this crisis with a much greater public awareness of the importance of supporting our own manufacturers.
The COVID-19 pandemic is the greatest challenge in living memory for our country but our fighting spirit and Aussie ingenuity will see us through this and come out stronger on the other side.
The Hon Karen Andrews MP is Minister for Industry, Science and Technology