INDUSTRY REMAINS CAUTIOUS ABOUT ECONOMY DESPITE INCREASED SALES
09-10-2014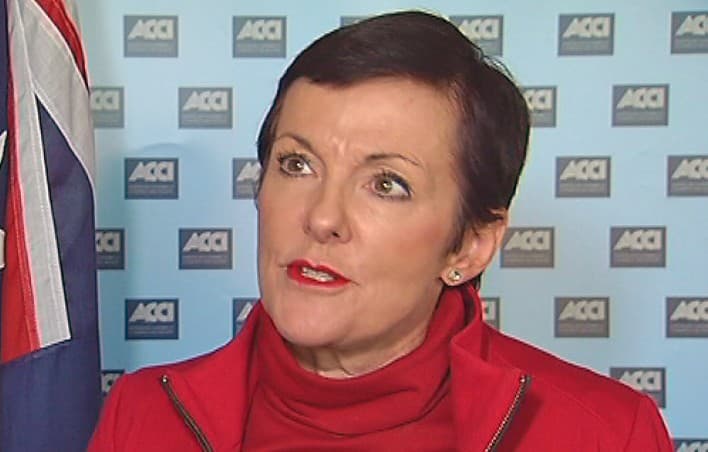 Trading conditions are starting to turn the corner but that positive news is taking time to filter into broader business expectations for the whole economy, a new industry survey has found.
The September quarter 2014 ACCI Survey of Investor Confidence found that although sales and profits are showing significant improvement, businesses are not optimistic about the economic outlook.
On a more positive note, businesses appear to be steadily absorbing spare capacity and thus getting closer to the point where expansion through hiring and investment will start to take place in earnest.
The overall assessment by business of their Own Business Conditions rose substantially in the September quarter and has returned to expansionary territory after spending three quarters below the neutral 50 benchmark that delineates expansion and contraction.
The index of expected Own Business Conditions also rose during the quarter signalling that the improvement in conditions should continue in the next three months.
The results for the Own Sales index are also encouraging. The actual own sales index rose in the September quarter to sit just above a neutral 50 reading for the first time since December 2010. The expected sales indicator also rose further into positive territory and sits marginally below its level a year ago. The actual profitability index is still in negative territory but is now close to a neutral reading. Improvement in profitability is expected in the quarter ahead.
However, the improvement in individual business conditions has not translated into broad optimism about the economy.
In the coming year, businesses expect GDP growth and overall business investment to fall, the unemployment rate to rise, prices to rise and wages growth to continue to fall. Despite this pessimistic outlook, businesses still expect interest rates rise over the same period. The current climate for investment is still rated as weak, which has been the case  since the global financial crisis.
"These survey results show that trading conditions appear to be turning the corner after a difficult period for Australian businesses, but this will need to be maintained for some time before business can feel confident their own positive circumstances will spill over to the broader economy," said ACCI CEO Kate Carnell. 
"It is heartening to see businesses reporting their own sales and profits are starting to improve and importantly, they expect this to continue in the next three months. However, up to this point actual sales and profits have not been meeting expectations over the last six months – hopefully this will change in the next six months. It is also pleasing to see that fewer businesses are reporting that their current level of capacity is more than adequate to meet current demand."
*The Survey covered the three months to September 2014 with 528 respondents,  mainly from construction and manufacturing industries.