Industry naïve to energy saving compressed air technology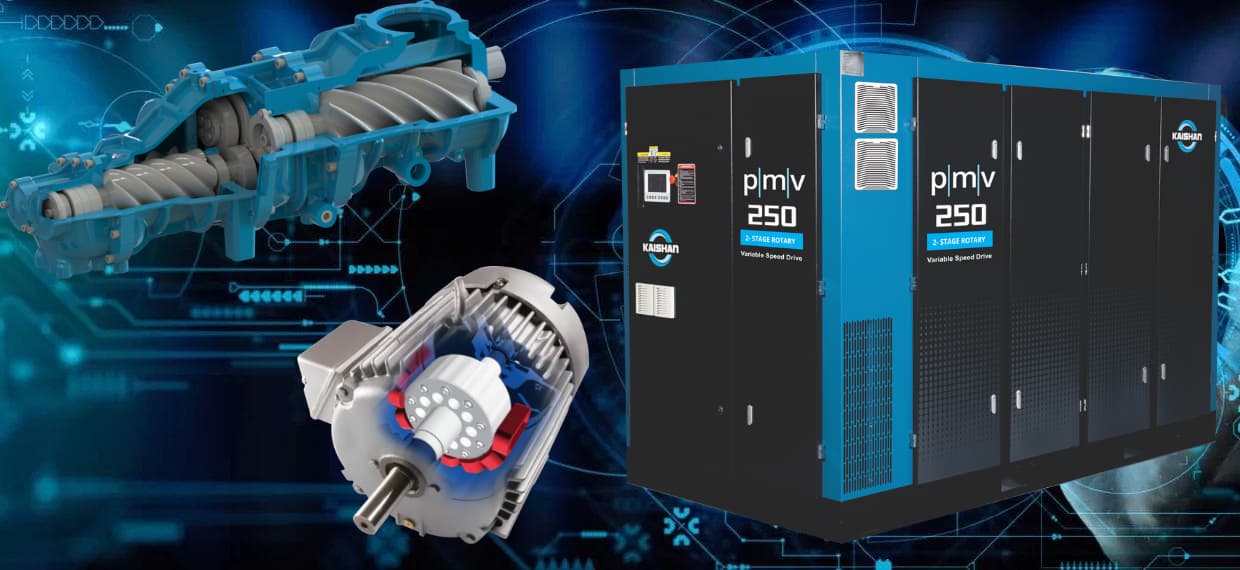 A concerning industry fact confirms that of all new air compressors sold into Australian industry, the great majority are fixed speed models with only a relatively small number having variable speed functionality.
Given that energy costs are rapidly and constantly rising, this is both a surprising and disappointing statistic clearly showing that the Australian Industry are either oblivious to or are ignoring what is a major energy saving factor in the generation of compressed air. With both energy efficiency and environmental benefits paramount in today's industrial and general society, fixed speed compressors simply do not offer the maximum energy savings that are possible. 
As input energy used to generate compressed air is second only to air conditioning in industrial operating costs, even the smallest savings can significantly reduce total 'off the grid' demand, reduce greenhouse gas emissions and free up available generator capacity.
Variable speed technology has been available in air compressors for over 20 years, yet air operators have clearly not done their sums in calculating capital cost against energy saving benefits and other practical benefits that afford a relatively short payback period. Whilst there is a higher capital cost in Variable Speed Drives (VSD) capable machines, it can be quickly recovered through sustainable energy savings alone.
VSD control the compressor to only use as much input energy required to match the demand by the end application at any given time. This means that the compressor motor is working at the minimal load to match the required air demand, saving otherwise wasted energy and placing much less stress on the motor and other components.
Other benefits include steady state pressure to the plant with reduced artificial air usage and less wear and tear on the compressor itself and other system components. Nearly all operators would benefit from variable speed drive to control their air compressor's usage.
In the parallel market of air conditioning, inverter (thermostat controlled) technology has been the norm for many years. You would be hard pressed to find or buy fixed speed/fixed temperature air conditioners. Why? Because today's air conditioners vary output according to applied heat load. This provides both constantly comfortable conditions for people in living and office spaces and significant savings in operating costs.
We have all clearly experienced the benefits of modern air conditioning and yet we have seemingly not applied the same logic to compressed air generation.
It could be surmised that much of the blame lies with compressed air system suppliers not explaining or offering their customers highly beneficial VSD alternatives to fixed speed compressors. Accurate assessments of customer demand and calculations of both short- and long-term energy savings and operational benefits must be considered.
If the compressed air industry and its customers are serious about saving energy and reducing greenhouse gas emissions, then there needs to be a massive shift in attitude in order to phase out fixed speed compressors, particularly larger kW sizes. This would require market re-education and a massive mindset change in the industry. 
Kaishan Australia is committed to offering every customer single- and two-stage permanent magnet (PMV) compressors which utilise an energy saving permanent magnet motor exactly matched to a variable speed drive offering wide turndown and output that matches customers demand. The high efficiency motor does not use additional energy to excite the stator, offering additional energy savings over and above the VSD savings.
The PMV range offers customers the energy saving benefits needed to meet the challenges of reducing their reliance on expensive energy, as well as reducing demand for fossil fuels.