INDUSTRY MORALE REMAINS HIGH DESPITE CHALLENGES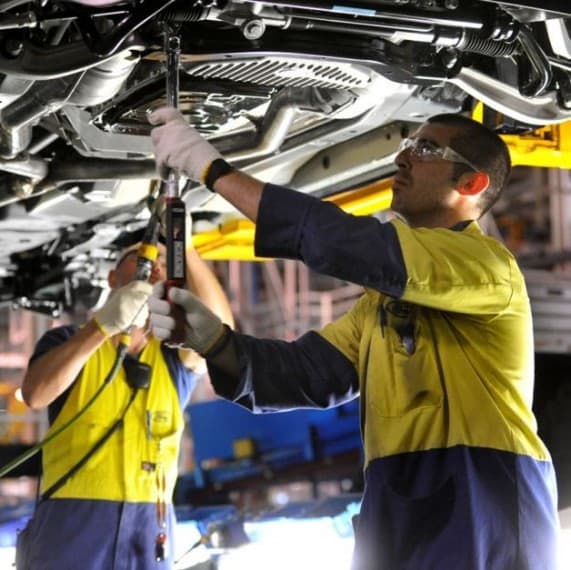 Australian manufacturing has managed to sustain employee morale and engagement on par with other industries despite the challenges facing the sector.
This finding comes from research conducted in the second half of 2015 (and closing mid-December) with more than 3,000 employees across 17 industry sectors.
The research was commissioned by on-site workforce training organisation, Think Perform.
About 20 per cent of respondents were in manufacturing (covering automotive, food and beverage, printing and packaging, rubber and plastics, textiles, clothing and footwear) while the remainder were from 16 other industry sectors.
CEO of Think Perform, Andrew Henderson, said despite a challenging sector, declining markets for many, pressure from global markets and increased competitiveness, the findings demonstrate the strength of people and organisations within the manufacturing sector.
The research looked at employee job satisfaction, sustainability of their organizations
and staff engagement with organisational goals.
"Across all questions, the differences between employee attitudes in manufacturing
organisation and those in other sectors were negligible," Mr Henderson said.
"We had anticipated that shopfloor morale in manufacturing organisations might be
struggling in the new economic environment," he said.
"However it seems leaders in this pressure-cooker sector are steadfastly adhering to core management principles in the areas of communication and engagement with their people.
"They're certainly not dropping the baton, rather they're engaging their workforce with the enormous challenges facing the sector generally and their organisations specifically.  They should be commended."
The 16 other sectors were agriculture, forestry, fishing (primary production), mining, electricity, gas and water supply, construction, wholesale trade, retail trade, tourism, accommodation, cafes and restaurants, transport and storage, communication services, finance and insurance, property and business services, government administration and defence, education, health and community services, cultural and recreational services and personal and other services.
The research was undertaken by Chase Research through the LEAD (Leadership Employment and Direction) Survey run continuously by Think Perform's sister company, Leadership Management Australia, for over 15 years.