INDUSTRY LEADERS TO DISCUSS WORKPLACE SAFETY ISSUES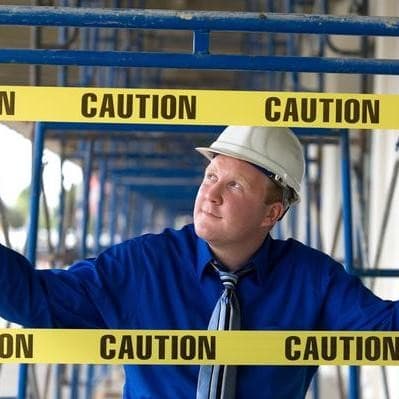 More than 2,500 decision makers from Workplace Health & Safety (WHS), operations, maintenance, technical and engineering backgrounds will gather in Brisbane later this month for Queensland's largest safety exhibition.
Formerly the Queensland Safety Show, Safety in Action Brisbane is the only safety exhibition in the region.
More than 80 exhibitors will display the latest safety products and technology at the Brisbane Exhibition and Convention Centre on April 22-23.
Key exhibitors include WorkCover Queensland, Workplace Health and Safety Queensland, Millsom, Myosh, Bradley Australia, Atom Supply Group, beyondblue and Aegis Safety.
A unique seminar program will be held in conjunction with the exhibition.
It's estimated that work related injuries cost the Australian economy more than $60 billion a year, specifically impacting small businesses.
The event will explore the latest in work health and safety measures, as well as providing vital tips on how to minimise the economic burden of work related injuries.
Mental health and wellbeing will be a key focus of the seminar series.
An impressive line-up of industry professionals will discuss the 2015 theme: Realising Proactive Safety Methods to Encourage Workplace Health and Wellbeing.
Confirmed speakers include Nick Arvanitis, Senior Project Manager from beyondblue, John Fell, General Manager at Advanced Safety Systems Australia (ASSA), Sally Kirkright, CEO of AccessEAP and Marc McLaren, Director of Generative HSE, plus many more key industry spokespeople, who will share their knowledge on workplace safety, regulatory compliance, culture change and leadership.
A new feature of 2015 is Innovation Hour, a fun, fast-paced and informative demonstration of the latest products/services from five to six exhibitors.
Safety in Action Brisbane is free and open to any business and professional with a safety interest.
Co-located is the Safety Institute of Australia's Brisbane Safety Conference, taking place alongside the Safety in Action exhibition. The conference will provide professionals with high level, in-depth analyses of safety legislation, regulation and workplace WHS policies across Queensland.
For more information, visit: www.siasafetyconferences.com.au/brisbanepr.
The national Safety in Action exhibition will be hosted at the Melbourne Exhibition Centre from September 15-17.
Safety in Action Brisbane
Two-day Exhibition and Seminar
Where: Brisbane Exhibition and Convention Centre,
Merivale Street, South Brisbane QLD 4101, Australia
When: Wednesday, April 22 10am – 4pm

Thursday, April 23, 9am – 4pm
Organiser: Informa Australia
Contact: www.safetyinaction.net.au/brisbane