| Article appears in June 2021 Issue
Industry Growth Centres could be even more effective with increased funding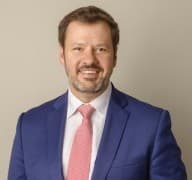 With much flourish, the Coalition announced its plan for a $1.5bn Modern Manufacturing Strategy (MMS), but red flags are already emerging around the future integrity of the program.
Despite the fanfare, MMS has not recorded the creation of a single job, despite Scott Morrison promising to create 80,000 direct jobs in manufacturing. 
Senate Estimates hearings at the beginning of June have triggered concerns within the Opposition that existing successful industry initiatives like the Industry Growth Centres (IGCs) may be hollowed out and siphoned off to pay for the MMS – paving the way for another Coalition electioneering slush fund.
Prior to Senate Estimates I had been hearing anxious whispers that the government was getting ready to pull funding for IGCs. 
IGCs have a proven track record around the world and have had a positive impact here. It was recently reported that the Federal Government is refusing to release a report into the IGCs that says as much. 
They help support collaboration between manufacturers and research organisations, and help assist SMEs to diversify into new high value products and services. 
In Germany, there are 71 Fraunhofer institutes that receive 2.8 billion Euros of public funds annually, compared to the $50 million a year received by growth centres in Australia.
The UK's Catapult program has seen very good results using a one-third model which draws in funding from the public purse, competitive government grant programs and contract research.
The government's belief that these local centres can become self-sufficient doesn't stack up due to an overall poor program design and lack of funding compared to overseas models – issues made clear in a secret $400,000 tax-payer-funded consultant's report, as referred to above. 
It is claimed the previous minister, Karen Andrews, didn't see it. I personally find that hard to fathom. Why would a government refuse to acknowledge a report that spoke glowingly of its own work? Unless that same government found the findings running counter to their determination to kill off the growth centres. 
Given the challenges monopolising the attention of the current Industry Minister, I wouldn't be surprised if he is yet to see it too. But the reports I've seen suggest that IGCs are proving effective and could be more impactful with increased government funding. 
A fundamental aspect of growth centres succeeding is because they dispense grants based on their deep knowledge of the sectors in which they operate and provide valuable support to businesses. 
This seems to be a much more productive pathway for future industry support as opposed to the establishment of a grants program where a government minister makes a final say about funding support, regardless of departmental advice.
This politically venal model has generated all the worst headlines in other areas: sports rorts, road rorts and regional funding rorts. We cannot have industry funding subjected to the same treatment.
For the sake of our economy and future jobs, we need an industry policy and funding model we can genuinely believe in.