Industry groups support skills package
31-08-2010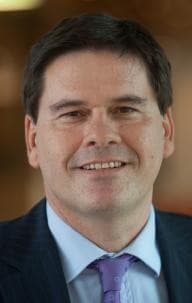 The Australian Industry Group, which represents more than 60,000 Australian businesses, has urged the States and Territories to support the Federal Government's new skills reforms.
"Having the right skills for our economy is central to the needs of industry and individuals and critical to lifting our flagging productivity performance, said 
Ai Group Chief Executive designate, Innes Willox.
Under the package, the Federal Government will provide $7.2 billion to the states over five years, plus $1.75 billion extra for the states to reform the sector.
The new reforms are designed to help combat skills shortages and boost productivity and employment.
By implementing the new education and training reforms States will be eligible for additional funding.
Mr Willox said employers should be aware they work in a national economy and should therefore support the national initiative.
He said the AiGroup supported the thrust of the Skills for all Australians package, including the 'HECS for skills' initiative. This will act as an equity tool removing the disincentive of upfront fees for diplomas and advanced diplomas. 
"We also welcome the introduction of the national training entitlement up to Certificate III, Mr Willox said. "This entitlement will enable significant inroads to be made to reducing the number of Australians without post-school qualifications, effectively removing barriers to higher skilled opportunities.
"Quality remains a serious concern for industry. It is essential that we see a significant lift in the quality across the sector to underpin the re-gearing of the training system. The success of these reforms will be dependent on a marked improvement on quality performance on a nationally consistent basis.
"A lack of transparency in the training system has long frustrated employers. The launch of the 'my skills' website and the introduction of the unique student identifier will be a major boost to help employers and individuals navigate the system and make informed choices.
"These reforms apply right across the Vocational Education and Training sector. All providers have an important role to play in developing and delivering quality outcomes with the role of TAFE being central."