Industry Group welcomes legislation to abolish carbon tax
31-08-2010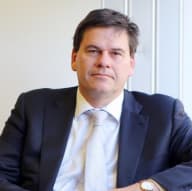 The Australian Industry Group, a peak industry association representing the interests of more than 60,000 Australian businesses, has welcomed the release of draft legislation to repeal the former Labor Government's controversial carbon tax.
The new legislation will be introduced as a priority next month in the first sitting of Parliament under the Abbott Government.
If passed, the new legislation aimed at abolishing a price on carbon, will take effect from July 1, next year.
"This is a welcome start to the dismantling of the carbon tax but much work still needs to be done around its impacts and the replacement scheme," said AiGroup chief executive Innes Willox.
"Since the carbon tax began in July last year it has imposed costs on Australian businesses and the broader community well in excess of the costs associated with efforts in other countries to reduce greenhouse gas emissions."
Mr Willox said the Ai Group would consult closely with its members over the proposed legislation.
Complex, transitional issues would inevitably arise in relation to the repeal of the carbon price legislation and to the new Government's approach to reducing emissions.
"These issues require close and careful consideration," Mr Willox said.
The draft legislation is just a start, he added. "Much work lies ahead."