INDUSTRY COALITION DRIVES MANUFACTURING INNOVATION
11-04-2017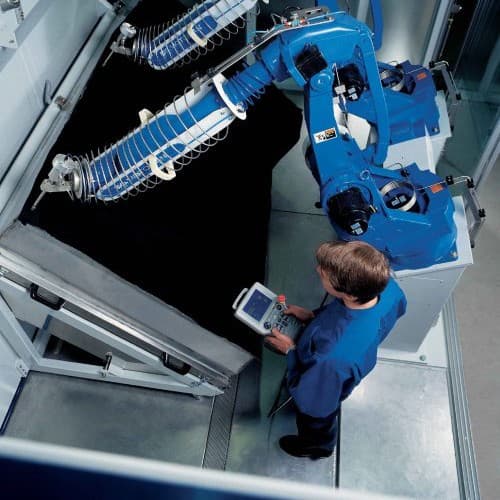 The Australian Advanced Manufacturing Council has announced that Ford Australia has joined AAMA's CEO-led coalition pursuing Australian success in advanced manufacturing.
Ford Australia President & CEO, Graeme Whickman, said: "We are delighted to join the Council to support and promote Australia's high value innovation and advanced manufacturing."
"Ford's 91 years of design and engineering in Australia is not only living on; it is growing in global importance. Australia's knack for innovation, honed over the past decades, has set us up as one of only three Product Development hubs around the Ford world. Solving critical mobility challenges and transforming our thinking is imperative to future proofing economic performance, the environment and society."
Ford Australia is also advocating for further research collaboration between companies and Australian universities. As the pace of technological change increases, and the need for collaboration between research and the industry at large increases, Ford has become heavily involved in sponsoring University Research Projects (URPs) at five Australian universities (ANU, Melbourne, RMIT, Deakin, Swinburne).  Ford currently has more than 20 approved URPs in place through the Australian Alliance Framework (AAF).
Chairman of the AAMC, Prof John Pollaers, welcomed Ford Australia to the Council saying the company's vast and growing Research and Development operations in Victoria are a 'great credit' to Australian design and engineering talent.
"Ford Australia's advanced operation here is another example of this. It is globally sustainable - and is home to one of Australia's most extensive high-value product development capabilities, incorporating design, engineering and proving ground facilities spread across Victoria, and leveraging major investments in test tracks, a wind tunnel, a semi-anechoic chamber and world-class emissions laboratories," Pollaers said.
"Australia's advanced manufacturing companies are among the most competitive and innovative in the world. We can compete globally in high-value products and using innovative processes, and we can win," he said.
Formed in 2013, the AAMC brings together industry leadership to drive innovation success and resilience in the Australian economy.