Industry Clusters: Finding Strength in Numbers
28-04-2014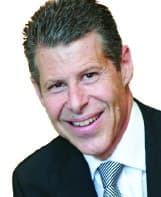 Industry "clusters" have been around for quite some time.
Manufacturers across the globe are fast discovering the benefits of working together – and in collaboration with education and research facilities – to foster growth.
Clustering is not just a theory. Research has found that, on average, a company located within a business cluster has a better chance of survival and stronger growth than a company located in isolation.
Silicon Valley, the world leader in technology and innovation, is a prime example of the success that can be achieved through clustering.
The benefits of clustering are particularly significant in manufacturing. Manufacturing companies can gain real value from personal interactions with their "neighbours."
Through clusters, engineers and researchers can have physical access to the manufacturing floor to keep track of progress of designs. And entrepreneurs can meet like-minded people to explore new ideas or partnerships.
Companies can also benefit from the presence of trade associations. Manufacturers, resellers and suppliers in the same region form symbiotic relationships more easily and better understand one another's businesses. Also, companies can more easily buy or commission industry-specific equipment.
Innovation thrives in this environment.
Therefore, the SA Government should be applauded on its initiative to establish a major manufacturing hub just 10km from Adelaide CBD.
The 61ha Tonsley site will soon become South Australia's focal point for research and innovation. It's a place where great minds think alike.
Tonsley brings together business leaders and creative minds all working together in worldclass training and education facilities.
This manufacturing cluster aims to give South Australia a competitive advantage for business in that state.
Education will be the cornerstone of the new development. Flinders University has already established a major facility at the site. The university will offer computer, science, engineering and mathematics courses on site from 2015 as well as research and business programs in nano-technology, medical devices and clean technology. And TAFE SA has also relocated to train students including builders, plumbers, bricklayers, designers and carpenters in the latest technologies.
The Tonsley cluster is aimed at creating greater efficiency as well as reducing overheads and minimizing environmental impact.
The SA Government hopes to revitalise the manufacturing industry in a state hard hit by the recent collapse of the auto industry.
We can only hope that other states will follow their lead.