INDUSTRY BRACES FOR BIG SPIKE IN NATURAL GAS PRICES
21-10-2014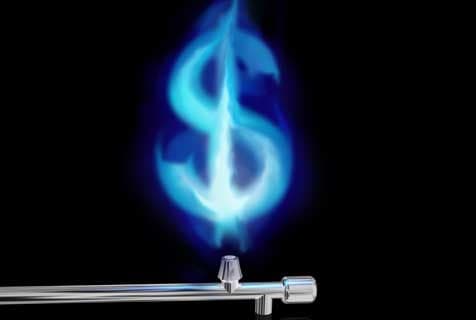 Gas prices could double in the near future, having a major impact on industry, a new report warns.
The Grattan Research Institute report predicts gas prices will spike by as much $300 a year for the average domestic Victorian users, and $100 a year for Sydney and Adelaide homes.
Industry is expected to be hit even harder.
The Grattan paper says the nuclear disaster in Japan caused a shift to gas, pushing international prices up.
As Queensland's Bowen Basin's coal seam gas pipelines to liquefaction plants come online, gas will be exported, exposing Australian gas users to the global price.
While the price for gas has been stable at $3 to $4 per gigajoule of energy, it's set to more than double, to $8 per gigajoule.
Agribusinesses are heavy users of gas in drying cotton, grain, dairy powder, and in poultry sheds.
Many may have switched to gas from electricity to save money but they will now question that investment.
Gas distributor Elgas says prices are set by an international market. And the domestic natural gas price is about to be connected to the global price.
For some time the price of natural gas has been rising well above the cost of living, the Grattan report notes.
"As with electricity, rising network prices are the main reason for a 36 per cent increase in average gas bills over the past five years, says the report. "But in the next few years, huge changes in the gas market will push up prices even more sharply, adding more than $300 a year to the average household gas bill in Melbourne and over $100 a year in Sydney and Adelaide.
"The increases will mean tough decisions for many households and businesses."
Natural gas is one of Australia's main sources of energy.
It is an important fuel source for businesses such as dry cleaners and commercial food
processors. Some large industries, such as explosives and fertilisers, use it heavily as a primary material in production. It is also used to produce electricity, and produces fewer CO2 emissions than coal does, while being more affordable than most renewable energy sources. Gas has always been commercially competitive, with heating qualities that most prefer to electricity.
But Australia is about to undergo changes that will have a major impact on how we use gas. Gas producers have been building Liquefied Natural Gas (LNG) facilities, mostly in Queensland, since 2010, and will start exporting as early as this year.
By 2018 east coast gas, added to growing Western Australian supplies, could create the world's biggest gas export industry, worth $60 billion a year. The economic benefits that will flow as a result represent an opportunity too good to miss.
The downside is that domestic gas prices will increase to compete with the higher prices that other countries are prepared to pay for our gas.
Business gas users may be able to pass costs onto customers, or be forced to consider alternative energy sources.
The implications for manufacturing output and jobs in gas-intensive sectors are bad
Indeed, the report says.
"The effects of the rising gas price will vary, depending on the capacity of businesses to pass on cost increases to customers, and the availability of alternatives to gas. "Businesses unable to do either will face a squeeze on profit margins and some Australian manufacturing companies might not survive," the report warns.