INDUSTRY 4.0: REALITY OR HYPE?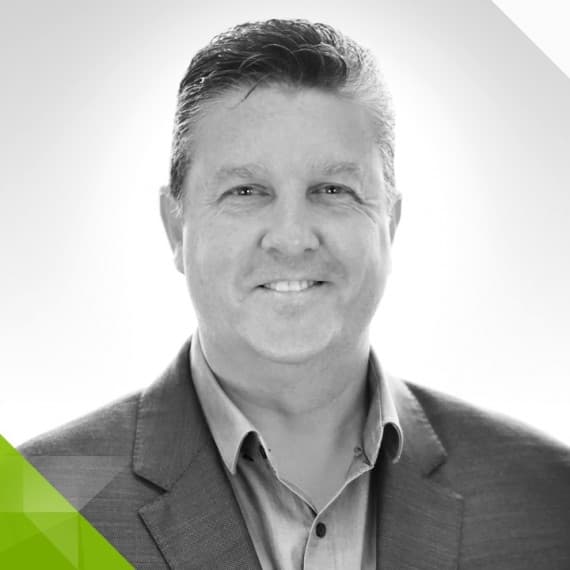 Rob Stummer, Syspro Australasia
Will the Fourth Industrial Revolution, otherwise known as Industry 4.0, deliver on its promises or is it just industry hype? Are we really in the midst of another revolutionary transformation of the industrial sector, which will drive productivity gains, economic growth and business success to Australian manufacturers? And which Asia-Pacific country is winning the race?
It is becoming clear that no industrial organisation can afford to ignore the fundamental changes that Industry 4.0 will bring about. Ultimately, they need to adapt now or watch the competition grow and almost certainly push them out.
What is all the hype about though? Simply put, Industry 4.0 combines smart manufacturing and the Industrial Internet of Things (IIoT) and is characterised by a collection of digital technologies, including artificial intelligence (AI), that are connecting the physical, biological and digital.
This revolution has already moved beyond futurist talk and is having an impact globally across multiple sectors, simplifying things by streamlining processes, reducing human labour, fostering global interconnectedness and leading to unlimited possibilities. But is Australia an Industry 4.0 leader or follower, and why is there still so much negativity surrounding it?
The future of work
There has been a lot of scaremongering about the risk to jobs due to automation, but technology and changing consumer preferences are driving the demand for new skills and jobs. In many cases, these emerging technologies have improved processes without shedding jobs and have made businesses more competitive than they have ever been, resulting in lower prices for consumers, higher wages for employees or higher profits, leading to increased demand and more jobs.
The previous industrial revolutions have shown us that, in the long run, technology and other labour market changes have been positive for many employees, removing the jobs that nobody wants to do as they can be unpleasant, physically exhausting and dangerous or boring and repetitive.
In smart factories, the emphasis will be on adding value, and up-skilled workers will be highly sought after for their specialist knowledge and ability to innovate.
Debunking the myths about AI
There are a lot of myths surrounding AI, and science fiction movies often portray it as robots with human-like characteristics taking control and using their super-intelligence against us.
I have read a lot of articles about the risks of AI, and some have made the safety debate seem more controversial than it really is. After all, fear sells, and articles using quotations out of context to predict imminent doom will no doubt get more clicks than well-informed and balanced ones.
There's no doubt that AI does raise a whole host of complex questions, and that the current way the industry does certain things will become defunct.
We can't ignore the fact that the Australian manufacturers that are leveraging AI have made their companies far more efficient and productive. This is a trend that their leaders see as inexorable, and the pressure on them to adapt and compete is huge.
Automation is a no brainer
Automation is working extremely well in several different manufacturing scenarios, particularly when finite precision is needed, in challenging or dangerous work environments, where repetition happens and when personalisation and configuration are required.
So, what does automation look like in practice in an industrial environment? There are many tasks that could be carried out by a robot; not only would they be more efficient, but also the employees could then focus on more complex work.
The real benefits of automation are what makes it truly worth the investment, including increased efficiency, reduced costs, improved safety and wellbeing for employees, due to avoiding monotony and a clear competitive advantage over manufacturers that choose not to automate.
Where Australian manufacturers are really innovating and creating new revenue streams using industrial automation is through the creation of an extensive range of new products. The individual requirements of many different customers can now be met without excessive development and labour costs, keeping costs competitive. Automation is the future of Australian manufacturing and its influence will only increase as competition from China grows.
Which country is winning the Industry 4.0 race?
While the term 'Industrie 4.0' was coined by the German Government, the idea has resonated globally with manufacturers that want to achieve a competitive edge. The assumption has been that the West has been quicker to embrace Industry 4.0, but the reality is that the world's biggest manufacturing power, China, is undoubtedly winning the Industry 4.0 race.
China has embraced smart manufacturing with open arms. This has enabled Chinese manufacturers to respond to the needs of increasingly demanding consumers around the world and it will be the backbone of the next stage of China's extraordinary growth and development.
How can Australia compete with China though? In these times of economic and political uncertainty, focusing on the long-term challenge of Industry 4.0 will bring us together as a nation and make our manufacturers more competitive. In my view, the best way to bring about the Fourth Industrial Revolution here is to make Industry 4.0 technologies more affordable for smaller manufacturers, to fund specialist research centres and to encourage more education and professional development in advanced manufacturing skills.
Rob Stummer is CEO Australasia of Syspro