INDUSTRY 4.0 IN FOCUS AT AUSPACK 2017
28-02-2017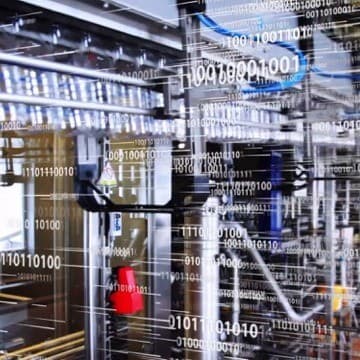 Industry 4.0 will be a major focus at AUSPACK 2017, giving the opportunity for visitors to get to grips with the power of big data and learn how they can make it unlock value on the production line and beyond.
Crucial to the Industry 4.0 paradigm is the appreciation of existing intelligent assets like sensors, devices, machinery and other production assets that have the potential to deliver huge cost savings if the data they store is accessed and exploited intelligently.
According to Rockwell Automation (Stand 73), by 2020 more than 50 billion devices will be connected to the Internet of Things, and the increasing intelligence of these devices will help make manufacturing smarter. The company is encouraging manufacturers to take advantage of this growing intelligence through modern technology, such as cloud, mobile and converged plant-wide EtherNet/IP.
As plants and production processes modernise current and legacy systems, and plant networks converge with enterprise business systems, manufacturers are gaining access to a tremendous amount of data. However, most need help to maximise the benefits of their data and transform it into actionable information.
AUSPACK 2017 will see a wide range of exhibitors provide access to the latest thinking and technology on Industry 4.0, from information and automation solutions, to robotics and integrated coding and vision systems. These include Foodmach, Fibre King, Rockwell Automation, tna, Sick, SMC, C21 Systems, Robot Technologies Systems Australia and others.
AUSPACK 2017 will run from 7th to 10th March 2017 at Sydney Showground, Sydney Olympic Park.
Exhibitions & Trade Fairs
02 9556 7993
www.auspack.com.au