INDUSTRY 'HEAVYWEIGHTS' ON SHOW AT CeMAT AUSTRALIA
03-02-2016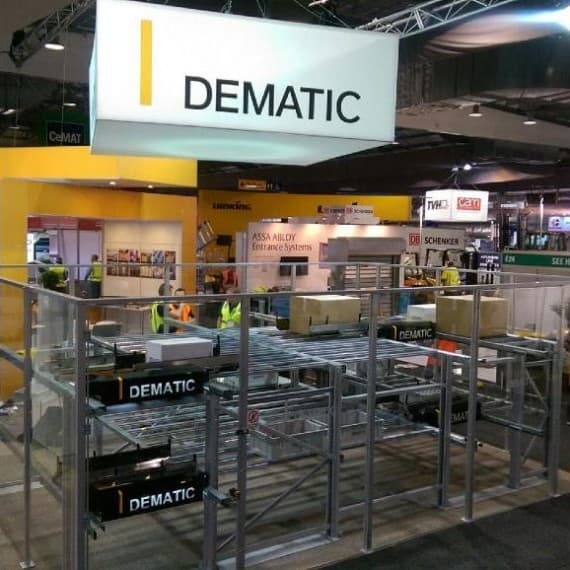 Two industry heavyweights, Linde Material Handling and Dematic have confirmed a place at CeMAT AUSTRALIA to be held in Melbourne for the first time later this year.
Show organisers Deutsche Messe say CeMAT AUSTRALIA is committed to the innovation and development of the intralogistics industry across the country.
CeMAT AUSTRALIA will be held at the Melbourne Convention and Exhibition Centre from July 12-14, following a successful debut in Sydney last year.
Sarah Haughey, Show Director for CeMAT AUSTRALIA, said: "At this year's event, we want the leading names in the industry to all be in one place, to have their voices heard and generate conversation. This will not just benefit visitors, but also the wider industry, with new ways of looking at how we do everything from health and safety, to efficiency to new developments.
 Ms Haughey said the signing of Linde and Dematic is great news for CeMAT AUSTRALIA.
"We're pleased to have their support for this year's show."
The confirmation that Linde Material Handling, a leading manufacturer of forklifts, and Dematic, a supplier of integrated automated technology, software and services to optimise the supply chain, will be in attendance, reinforces CeMAT AUSTRALIA'S position as the preeminent showcase for the intralogistics industry.
Linde Material Handling will sponsor of the National Forklift Competition, organised by the Australian Warehousing Association.
They will also be supporting the Knowledge Theatre, where attendees can hear how industry pioneers have overcome problems and implemented solutions, nationally and globally.
George Pappas, Director Marketing at Linde, said: "We want Australia to be the recognised leader in operations performance and CeMAT is just one platform to help the industry achieve this."
Mr Pappas said Linde's involvement with the Forklift Competition would also help demonstrate how equipment can be used efficiently and safely – a company priority.
This year Dematic celebrates its 50 year anniversary in Australia and New Zealand and will showcase its innovative new solutions at the show. 
Carole McCormick, Dematic's Marketing Communications Manager said: "We're pleased to confirm our attendance at CeMAT AUSTRALIA  and our sponsorship of the event.
"As was the case last year, we plan on bringing a range of new equipment to the show and demonstrating it in action."
The exhibitors that are attending this year's CeMAT AUSTRALIA are being urged to have stands that are interactive, in order to fully engage attendees through live demonstration and awe inspiring technology.
Companies interested in exhibiting at CeMAT AUSTRALIA should contact Sarah Haughey at sarah.haughey@hannoverfairs.com.au
For more information visit: www.cemat.com.au