INDUSTRY 'FIRSTS' AT NMW 2016
09-02-2016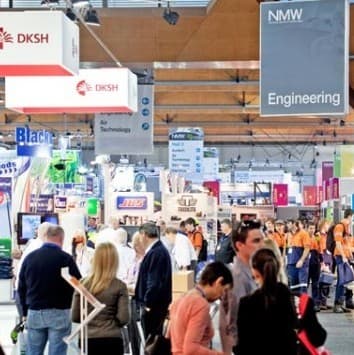 National Manufacturing Week, Australia's largest, longest running manufacturing industry event, returns to Sydney in May with several industry "firsts" to help propel the industry into the future.
Key to this year's program are co-located events, high profile industry figures presenting case studies and new ideas, as well as exhibitors from around the world with innovative products and services.
To enhance the value of attending for industry professionals, NMW2016 will be co-located with headline events showcasing new possibilities for manufacturers, including the Safety First Conference & Expo.
Safety First is Australia's first one-stop safety event that provides a rare opportunity to see safety solutions and talk with leading safety thinkers.
NMW will also co-locate with Inside 3D Printing Conference & Expo, an event that brings new strategies, success stories and game-changing 3D printing technologies.
Inside 3D Printing will showcase next generation 3D printers to help businesses open up new worlds of possibility.
The showcase will include Konica Minolta Business Solutions', with 3D technologies that help companies create working prototypes, parts and custom-made products in a fraction of the time currently required, with industry leading service support by Konica Minolta's national service organisation.
The showcase will also include energetic local businesses, including Bilby 3D and Sydney 3D Printing, backing global technologies with advice and support for companies looking to leverage new opportunities from this technology.
NMW will be home to over a thousand innovative products and services, from some 200 European, Asian and local companies. 
Among the new solutions on offer in 2016 will be in the Welding Technology Product Zone, featuring welding solutions from Kemppi.
Kemppi is returning to NMW to showcase its latest range including the FASTMIG family of high end MIG welding packages, as well as welding quality, traceability and documentation management systems.  
NMW will also see the return of Bector Pumps with new, oil lubricated vacuum pumps that will delight companies looking for medium to high vacuum levels.
Alongside the showcase in the heart of the exhibition floor, NMW's Seminar Theatre will provide free access to industry experts sharing strategies and case studies on hot-button manufacturing issues.
Topics on the agenda include "how to's" for diversifying into other markets, collaboration and innovation, as well as productivity gains through supply chain efficiencies, digital manufacturing and much more.
"NMW's demonstration program is one of the event's strengths," said Event Director, John Gorton.
"There's just nothing like being able to see, touch and try new technologies. This year's event will feature more demonstrations to help manufacturing professionals visualise how a particular solution could help their business," Mr Gorton said.
National Manufacturing Week will be held at Sydney Olympic Park, Homebush from May 11- 13.
Registration for NMW is now open at: www.nationalmanufacturingweek.com.au.
Registration is free for trade visitors, and gives you access to a wealth of services,