Industries rally behind Safety in Action Sydney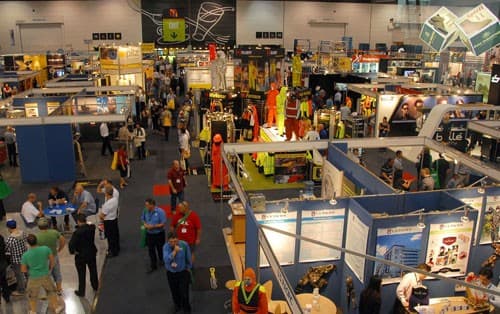 More than 4000 health and safety decision makers from multiple sectors across Australia will head to Sydney in September for the Safety in Action show – the largest exhibition of its kind.
This is the 12th Safety in Action show to be held in Sydney.
Presented by the Safety Institute of Australia, the free event offers three days of quality networking, learning and premium safety sourcing opportunities for anyone working in the safety sectors of their industry.
NSW contributes the largest state share of national manufacturing output (34 percent).
So safety must remain high on the agenda in workplaces, especially in high-risk industries.
Director of Safety in Action Australia-wide, Tony Francis said: "NSW is a hub for industry in Australia, and this trend shows no sign of slowing down.
"Therefore safety must be a priority for businesses to keep informed within a constantly changing and evolving industry." 
Safety in Action Sydney 2014 will feature over 100 exhibitors displaying a comprehensive range of the latest safety-related products and services.
Industry professionals can speak directly to distributors and build relationships for future business engagements.
Exhibitors this year include Elide Fire Ball Australia and a revolutionary new invention for fire safety – the Elide Fire Ball. 
With the increasing number of older employees in the workplace, Hercules Complete Lifting Solutions will provide the latest solutions in strain prevention and risk reduction.
And Toyota Material Handling Australia will showcase its vast range of material handlings equipment.
Safety in Action Safety Seminars will deliver attendees valuable industry news, updates and an opportunity to network with peers.
Last year's seminar sessions covered emergency planning, contractor management, OHS program planning, PPE, and the latest legislative changes.
This year's program includes presentations on building safety, workplace bullying and mental health, drugs and alcohol in the workplace, and driving safety.
The Advanced Logistics and Materials Handling exhibition will again be held in conjunction with Safety in Action, Sydney.
This is a must see show for professionals looking for packing solutions, industrial cleaning, manual handling and general end to end supply chain solutions.
It comprises key logistics, supply chain and materials handling companies and can be accessed each day of the exhibition.
And exclusive to Safety in Action Sydney, CleanScene, the largest cleaning and workplace hygiene exhibition will be again be held.
Presented by the National Cleaning Suppliers Association, the co-located show features a large number of exhibitors catering for cleaners, facility managers, government agencies, and purchasing officers.
To register for Safety in Action Sydney or for more information visit: http://www.safetyinaction.net.au/sydney/
Attendance is free.
What:              Safety in Action Sydney
When:             Tuesday September 2 10am-4pm
                        Wednesday September 3  9am-4pm
                        Thursday September 4 9am-4pm
Where:           Sydney Showground, Sydney Olympic Park Homebush