INDUSTRIAL SPECIFICATIONS FOR M23 CONNECTOR
12-01-2018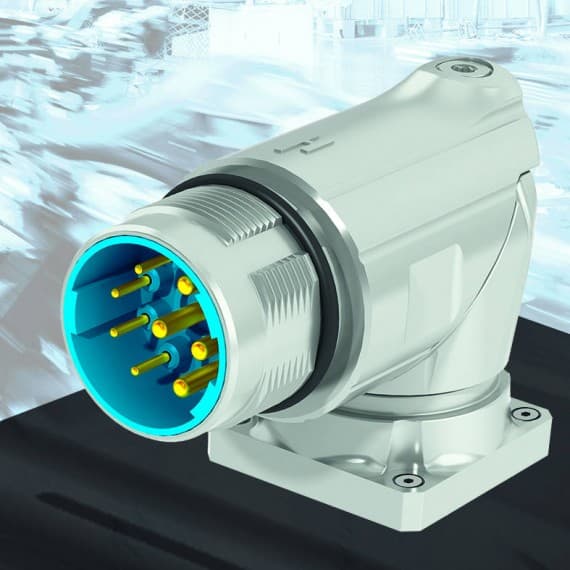 Treotham Automation has a new right-angled M23 connector from Hummel that is extremely robust, easy to mount and Speedtec-compatible, making it ideal for industrial environments.
All locking and fastening screws are easily accessible. Clearly visible marking facilitates plugging the connector in, even in cramped and inaccessible working conditions. Contacts, pins and sockets remain unchanged, and so the new M23 panel connector fits seamlessly into the modular Hummel connector system. All casing designs in the product family can be combined with numerous contact inserts. The pin and socket inserts are also interchangeable in any casing shape. Familiar crimping tools can also be used with the new connector.
The new M23 panel connector is available as a signal, power and hybrid connector, each with different locking systems. In addition to the screw cap version, there is a Twilock quick-release connector version and one that is connector-compatible with the Speedtec locking system.
The connector has a compact design and can also be rotated at an angle of up to 300°. The panel connector is equipped with a mounting flange in two sizes.
The connector is rated for operating temperatures between -40 and +125°C and complies with sealing classes IP67 and IP69K in a locked state.
Treotham Automation
1300 65 75 64
www.treotham.com.au