INDUSTRIAL SIGNAL CONDITIONER IS EASY TO INTEGRATE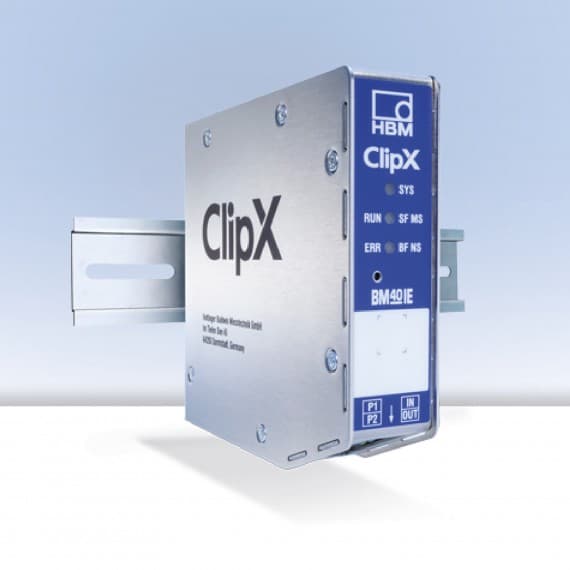 Available now from HBM, the ClipX signal conditioner claims new standards in industrial process control by simply integrating into existing machines and production systems. The ClipX is a dynamic signal conditioner that not only amplifies signals and transfers them to the control unit, without any interference but also completes preliminary calculations and summaries, to reduce the load on higher level controllers.
Suitable for monitoring and measuring tasks from test benches to machines and production plants, ClipX can be used as a stand-alone device or as part of a network. Featuring a modern automation interface, which can be easily adapted to suit any measurement task, ClipX can be used to acquire force, torque and other quantities with a measurement accuracy class of 0.01.
Input options cover full- and half-bridge strain gauges, piezoresistive transducers and potentiometers as well as Pt100, current and voltage sensors.
Interfaces include Profinet, EtherCAT, Profibus, Ethernet/IP, analogue (current or voltage) digital I/O, and Ethernet (TCP/IP).
ClipX is controlled through a web interface, which has a responsive design that ensures optimal viewing across all devices. It also has an integrated health monitor that provides device diagnosis and enables faults to be quickly and easily detected and fixed by remote control at an early stage.
HBM Australia
08 9380 6933
www.hbm.com