INDUSTRIAL GEAR UNITS TAILORED TO ALMOST ANY APPLICATION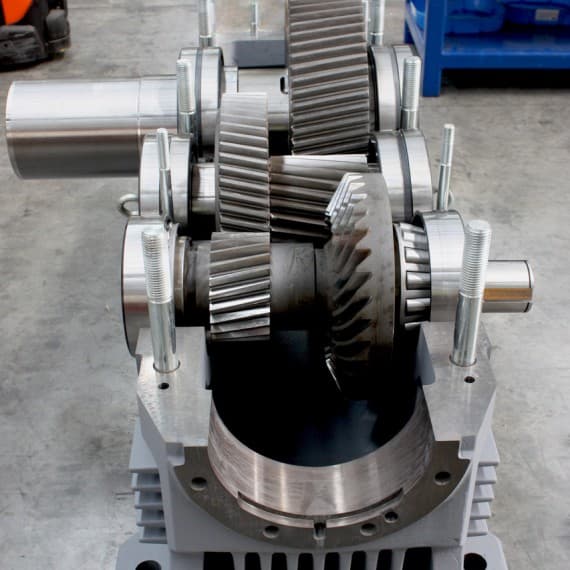 From mining to bulk ship loading and every heavy industrial application in between, SEW-Eurodrive offers gear units tailored to suit almost any application.
The wide range includes helical and bevel-helical gears with standard torque ranges from 16 to 680kNm and planetary gear units ranging from 24 to 3000kNm - or even larger for custom built units.
Drives are assembled locally by the company's heavy industrial solutions division, which keeps delivery times to an absolute minimum.
SEW's industrial gear units deliver torque, quality and durability. These compact powerhouses master any task without problem - even under the most difficult and rough conditions.
This includes the conveying and processing of raw materials as well as the energy, timber, mineral industries and process manufacturing, where SEW industrial gear units meet all end user technical requirements in each of these demanding application areas.
SEW-Eurodrive
1300 739 287
www.sew-eurodrive.com.au