INDUSTRIAL FLEET MANAGEMENT SYSTEMS MATTER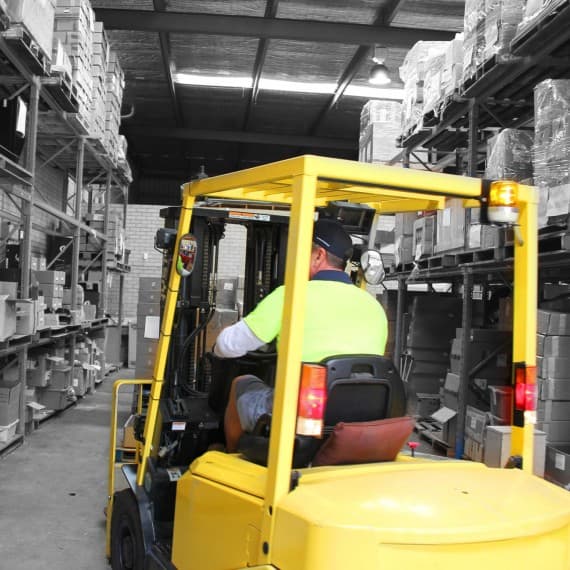 In many cases, businesses don't realise there are many constructive changes they can make to reduce operating costs and increase productivity. But how do they know which changes to make if they don't know exactly what needs improving? Industrial fleet management systems such as SmarTrack provide them with the information they need to make these changes to improve the operation of their fleets and see compelling results.
Compliance is key in the business world. Obeying laws and regulations is of the utmost importance to avoid incidents and fines. Fleet management systems can ensure only licenced personnel can access and use equipment, preventing any unauthorised use. SmarTrack allows only authorised personnel to access machines via a swipe card or PIN, whatever is more suitable for the company, and delivers pre-start checklists (available in English and two other languages making it ideal for worldwide use). Live alerts also notify management when operators' licences are approaching renewal dates, ensuring all personnel are appropriately licenced.
Even when all personnel are licenced, controlling and monitoring access to equipment in a fleet has other security and safety benefits. It ensures only those with permission to use this particular vehicle or machine at this particular time are able to access it, and gives businesses up-to-date information about where moveable equipment is located and the personnel who have had access to it.
Productivity is affected when equipment is out of service, either for routine maintenance or as the result of an accident. Fleet management solutions can alert management when servicing is due or accidents occur. These alerts are reported electronically, meaning management is more inclined to act upon them than if they were manually recorded. The out of service notification allows managers to categorise planned and unplanned maintenance which helps allocate resources and control costs.
Safety in the workplace is everyone's responsibility, to ensure their own wellbeing and that of their colleagues, and accidents and near-misses can have a dramatic effect on a business. SmarTrack helps businesses adopt a predictive and preventive approach to workplace safety, as management is notified of any incidents of machines making contact with anything and any points of sharp deceleration or swerving to avoid impact. This helps management identify where the majority of incidents are occurring, in order to address these "black spots" in the working environment. The incident reporting notification also creates greater awareness among employees, leading to behavioural changes that reduce incidents, and ensures operators are accountable for damage to equipment.
Additional benefits include reducing fuel consumption, assisting with fleet deployment, comparing active and idle time to plan equipment use and manage personnel across and during shifts, and reducing the time, effort and costs associated with manual paperwork.
In business it is imperative for a fleet to do more, with less; the more a business can get out of its fleet, the more competitive it is. Being able to strategically improve fleet utilisation boosts productivity, decreases costs and increases a business's profitability, which is always everyone's goal.
Remote Control Technologies
08 9353 6577
rct-global.com