INDUSTRIAL EVOLUTION IN FOCUS FOR NATIONAL MANUFACTURING WEEK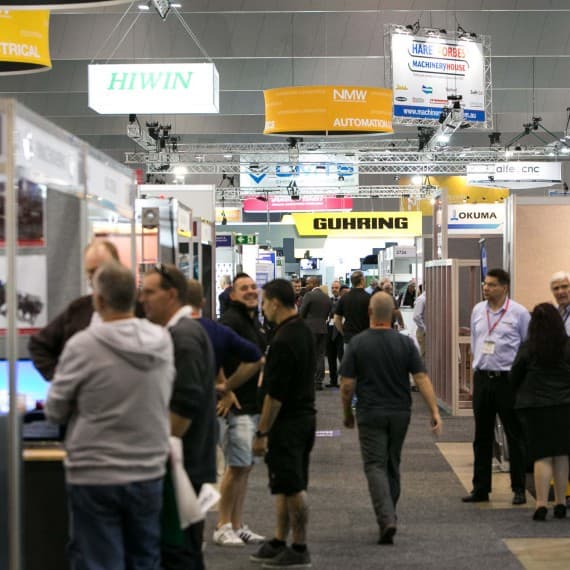 With the manufacturing sector continuing to expand for its 26th consecutive month in November 2018, National Manufacturing Week 2019 will take place at an important stage of growth and development of the industry.
The 2019 show marks the 20th anniversary of National Manufacturing Week, the country's largest manufacturing showcase. The event, which regularly attracts more than 10,000 visitors, is returning to Melbourne from 14th to 17th May 2019 with a new vision and theme of "industrial evolution".
Australia's manufacturing industry is going through significant change, transforming into a highly integrated, skills-based, collaborative environment and hence its new brand vision truly reflects the changing face of the industry.
"The enthusiasm with which automation and robotics, artificial intelligence, industrial Internet of Things and Industry 4.0 are flocking to the sector is a clear sign the manufacturing industry is evolving," says Robby Clark, Exhibition Director of National Manufacturing Week.
National Manufacturing Week 2019 in Melbourne will feature more than 200 leading companies and their innovative technologies and services. The exhibition floor will be divided into six product zones to help visitors navigate the extensive range of products and services on offer: Automation and Robotics, Engineering, Industrial Internet of Things, Safety, Welding Technology, and Manufacturing Solutions.
The show will also see several new Australian manufacturers on the exhibition floor, including Kronos Australia, IBA Australia, BV Products and Lorch South Pacific, as well as returning exhibitors 3M, Wago, BOC, Universal Robots and ATOM, to name a few.
Says Clark: "Today, we have reached a milestone and achieved a new momentum. For over 19 years, National Manufacturing Week has been bringing together the manufacturing community to be inspired, innovate and connect with one another. The 2019 edition is celebrating what Australia's manufacturing industry has accomplished and looking forward to the future, confronting the challenges and taking advantage of the opportunities we have."
National Manufacturing Week will run alongside Austech, the only show in Australia targeted at the metalworking, machine tools and ancillary market.
The free-to-attend expo and conference will run from 14th to 17th May 2019 at the Melbourne Convention and Exhibition Centre.
National Manufacturing Week
www.nationalmanufacturingweek.com.au