INDUSTRIAL CONTROL MIGRATES TO THE NEXT GENERATION
20-12-2017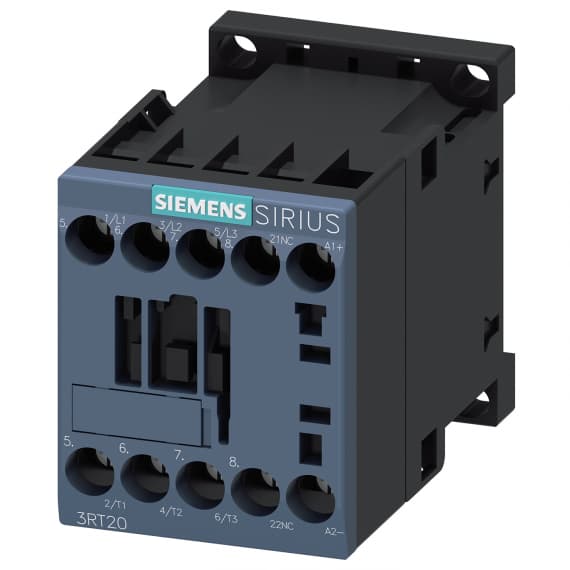 Siemens continues to develop its Sirius range of industrial control products, and RS Components is providing support for Australian users looking to migrate to the latest generation of devices.
The latest units offer higher power ratings and increased functionality in the same form factor as the previous series. They comprise full range of control panel products, from simple load feeders to units that switch, protect, start and monitor motors up to 250kW and 400V.
The Sirius system simplifies panel building, with reduced effort both for modular interconnection and panel wiring. The flexible in-feed system uses screw-type and spring-loaded connections, enabling easy assembly with no tools required.
The latest series of modules are fully compatible with the new IE3 and IE4 generations of motors, and there is a novel range of snap-on function modules, such as communication units. Also new are current-monitoring relays for the upgraded S00, S0 and S2 units, which can be directly integrated onto the load feeders.
As well as supporting users in migrating to the new generation of Sirius devices, RS will be stocking both the old- and new-generation Sirius products to make the migration process as smooth as possible, as products are phased out over the next few months.
All Siemens Sirius system units meet all relevant worldwide standards and approvals for deployment in any market including safety applications and specialised environments such as the railway and shipbuilding sectors.
RS Components
1300 656636
au.rs-online.com