INDUSTRIAL COMPUTING RANGE IS SMART UPGRADE FOR LEGACY HMIS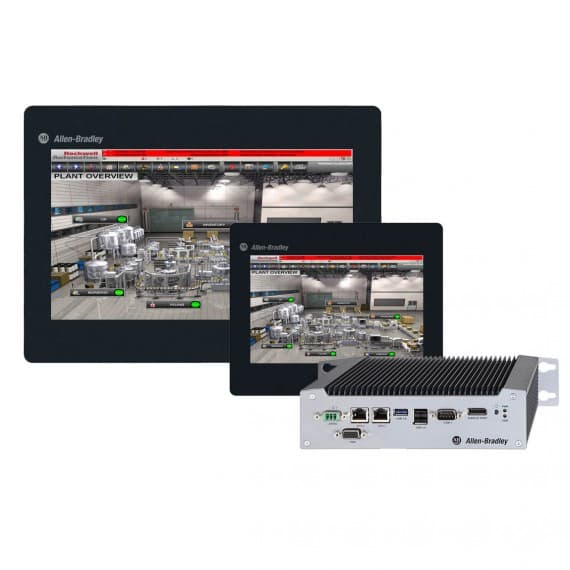 Rockwell Automation has come up with a new family of industrial computers, thin clients and monitors it reckons will help manufacturers to modernise their legacy stand-alone or distributed HMI applications and move towards smart manufacturing. 


The Allen-Bradley VersaView 5000 range comprises five product groups of industrial computers and thin clients, both with and without displays, together with a separate range of monitors.
Display options include an edge-to-edge glass display, a 22in wide-screen option, full HD and 10-point multitouch capabilities to help improve operator productivity. 


VersaView 5400 industrial computers can be coupled with the company's FactoryTalk View Site Edition software to provide cost-effective compliance with 21 CFR Part 11. The software stores, processes and transmits electronic records and signatures to show which employees have made changes. This is critical for highly regulated industries like food manufacture. 


VersaView 5200 thin clients run the company's ThinManager software, which centrally manages content and visualisation for every aspect of modern industrial operations. It can help reduce downtime and maintenance by simplifying the management of all devices and users. And its location-based Relevance technology can deliver the right content, to the right worker, at the right time and place.


ThinManager software also provides multifactor user authentication, including biometric authentication using fingerprint scanning.


The VersaView 5000 portfolio also helps reduce maintenance needs. It uses supercapacitor-based backup – removing the need for battery replacement. And the edge-to-edge all-glass touchscreen reduces cleaning requirements.


Rockwell Automation
1800 762 593
www.rockwellautomation.com