INDUCTORS HAVE INDUSTRY'S HIGHEST Q FACTORS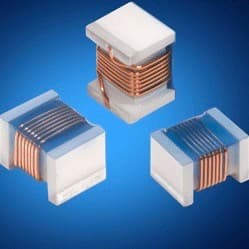 Mouser Electronics now stocks 0805HP and 0805HQ series ceramic wirewound chip inductors from Coilcraft.
Offering the industry's highest Q factors for 0805-sized inductors at frequencies up to 3GHz, the devices are available in 32 inductance values ranging from 2.5 to 820nH, with 2 per cent tolerance available for most values. They also feature excellent current handling and DC resistance ratings down to 15mΩ.
The AEC-Q200-qualified 0805HQ series offers the highest possible self-resonance, up to 10.3GHz, while the 0805HP series boasts higher Q factors, with self-resonance up to 9.5GHz. Both series feature RoHS compliance and reflow heat resistance up to 260°C.
Mouser Electronics
+852 3756 4700
au.mouser.com