INDEPENDENTLY CERTIFIED SAFETY YOU CAN COUNT ON
10-03-2016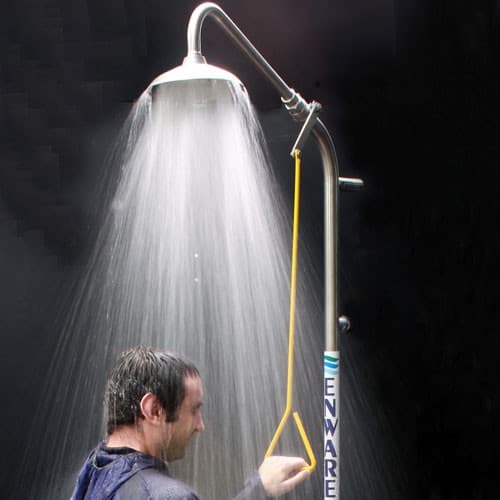 In the event of an emergency involving hazardous contaminants, the first priority is almost always to wash the contaminated part of the body as soon as possible: the faster you're clean, the safer you are.
Every second counts in the treatment of an injury and that's why Enware emergency systems are designed to deliver an effective response to accidental contact.
Deluging water flow, ease of use and proven technology provides optimal functionality, making Enware's emergency products essential for minimising effects of injury.
Enware's safety showers are made of durable stainless steel, the activation points of which are coated in high-visibility yellow powder.
The self-draining shower has been designed to minimise the risk of bacteria growth, particularly in tepid water applications, and it is certified to comply with Australian Standards AS4775 and ANSI Z358.1
Enware emergency systems are relied upon throughout mining, petrochemical, oil refinery, chemical manufacturing, handling and storage, as well as laboratories and hospitals.
For the peace of mind that you have chosen equipment that will perform when needed, you can depend on Enware.
Enware
1300 369 273
www.enware.com.au