INCIDENT REPORTING GOES MOBILE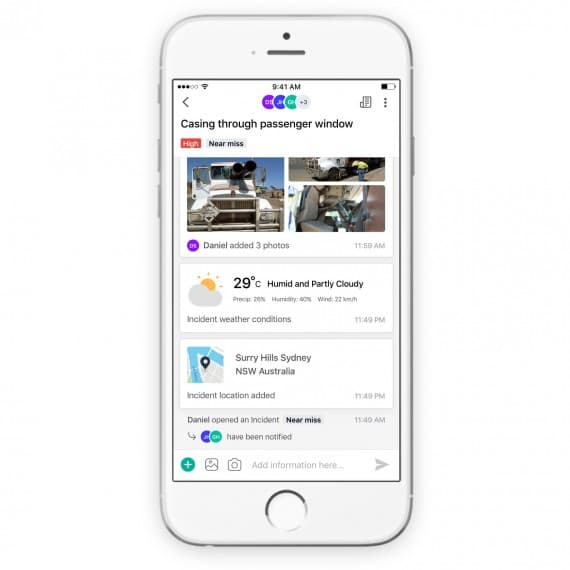 Spotlight is a novel mobile incident reporting app from SafetyCulture that aims to improve the culture of reporting by making it easier to report issues in real time from a mobile device.
Recognising that incidents, near misses and hazards occur every day but go unreported, SafetyCulture reasoned that just making the reporting process quicker and simpler could radically improve safety.
While paper forms are still the most common method for reporting an incident, the time-consuming process of completing a report means that many incidents will still go unreported.
Spotlight functions more like WhatsApp than the traditional incident reporting process, making it easier to report issues and get them resolved quickly. Notifications are sent directly to team members who can fix the issue, and management receive real-time information on the situation.
"Spotlight is a game changer for improving workplace safety. If companies can engage employees to easily report and resolve issues before a serious incident occurs, it could save people from injury, the company thousands of dollars in insurance claims and potentially lives," says Luke Anear, CEO of SafetyCulture.
New incidents can be reported in as little as two steps, with vital information such as time, date, weather and GPS location loaded automatically. Photos and text can be quickly added for additional context.
Spotlight was first trialled in December 2017 and has seen enthusiastic uptake from early adopters. There have been more than 13,000 downloads across transport, manufacturing, utilities, and facility management.
The app is free to download from the Apple App Store and Google Play Store for iPhone, iPad, and Android.
SafetyCulture
1300 984 245
www.safetyculture.com