IMPROVING EFFICIENCY WITH ADVANCED PACKAGING MACHINERY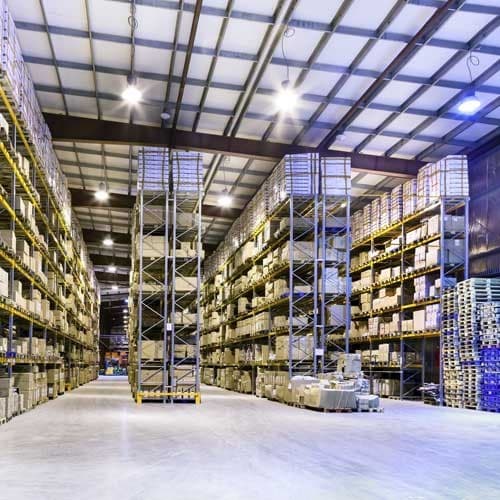 It's no secret that automating processes with advanced machinery has the potential to massively improve efficiency.
The manufacturing industry has reaped huge benefits from the use of machinery.
But investing in machinery that improves efficiency is not solely the domain of large operations. Even small and medium business owners can use packaging machinery to improve efficiency and allow for their business to achieve higher rates of growth by automating previously manual tasks.
How much time and effort can a machine save?
Small and medium business owners should view purchasing machinery in a similar way as hiring an employee. In a lot of cases, a machine that improves efficiency will cost less than a year of part-time wages for one employee. Improving efficiency and cutting the cost of production will then allow them to hire more employees and expand their operation while maintaining efficient processes.
For example, a pallet wrapping machine can typically wrap a pallet 50% faster than manual wrapping.
If a commercial operation is wrapping at least ten pallets per day, or is planning to expand to that size and larger, a pallet wrapping machine will likely be a worthwhile investment as it will save dozens of work hours per year.
Fully automated pallet wrapping machines are also able to eliminate the need for an operator to initiate the wrapping sequence, further improving efficiency.
Saving time is also only one of several ways in which machinery can improve efficiency. Packaging machines can handle materials more efficiently than humans, allowing you to use less and save on your materials costs in the long run.
For example, a pallet wrapping machine can stretch the wrapping film by up to 300% while hand wrapping typically only yields a 50% stretch. This allows you to improve the efficiency of how you use your materials as well your time.
Once you have decided to invest in the future of your business by buying machinery, it's incredibly important to protect it with regular maintenance and servicing. In many ways, you should treat your machinery like you treat your car.
Keeping it clean and well maintained will reduce the likelihood of your machinery breaking down and causing downtime.
Machinery suppliers or manufacturers such as ITT Jetpak can give you detailed information about maintenance and servicing.
ITT Jetpak can also provide a mobile technician service for maintenance and repairs.
ITT Jetpak
Ph: 1800 786 509
www.ittjetpak.com.au