IMPROVED PLANETARY GEARBOXES RAISE THE STANDARD FOR TORQUE
11-09-2017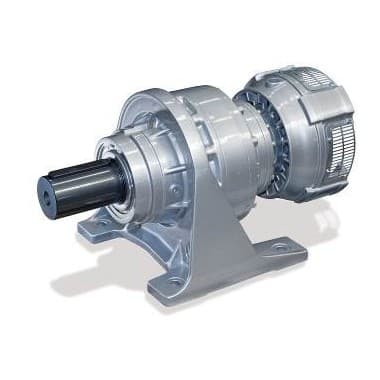 The new 300M range of planetary gearboxes from Bonfiglioli achieve up to 45% more torque than their predecessors with no increase in the size of the gearbox. This equates to improved performance, efficiency, and economy for industries from bulk materials handling and mining process equipment, to food and beverage, water treatment and waste handling.
The 300M series has eight new sizes from 310M to 318M, all of which have a significant improvement in torque over their preceding models and claim new industry benchmark figures for torque ratings at one million cycles.
The new gearboxes employ a novel customised roller bearing design with an inner race on the pin and an outer race on the planet gear. This creates a bigger roller diameter, with a higher load capacity and greater torque.
"The new 300M series has been engineered to the highest standards of quality. The gearboxes are built for reliability, durability and improved performance," says Malcolm Lewis, Managing Director, Bonfiglioli Australia and New Zealand.
"A significant advantage of the higher torque capacities is that a smaller size gearbox can do the same task that a larger one would have had to do previously. This can mean savings in power, space and costs, both up-front and ongoing."
The 300M series is fully interchangeable with the existing Bonfiglioli 300 series gearboxes. Therefore no machine modifications are required when upgrading to the new units.
Bonfiglioli Transmission (Australia)
1300 656 757
www.bonfiglioli.com.au