IMPROVED PERFORMANCE FOR PLASTIC BEARINGS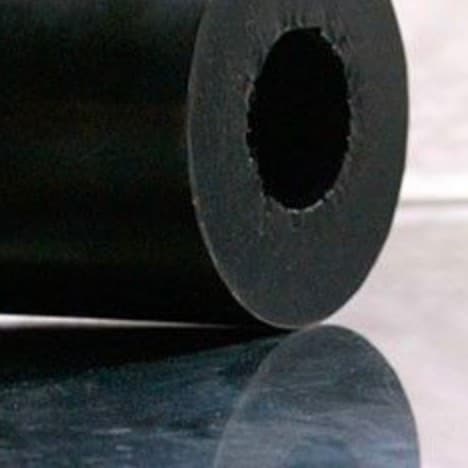 Oz Seals has reformulated its Oz Mo universal bearings material for superior impact strength, reduced friction and improved abrasion resistance. It exhibits less swelling than nylon bearing grades, and as the material is self-lubricated with molybdenum, Oz Mo bearings will invariably outperform those bearings that run dry.
Compared with metallic bearings, Oz Mo bearings perform satisfactorily in applications with little or no lubrication. And in low speed or low load applications, Oz Mo rotary or linear motion bushings can satisfactorily run dry.
As a plastic material, Oz Mo has excellent corrosion resistance, as well as resistance to oil, water and chemicals and is not affected by lubricants normally used with sleeve bearings. The material does not swell in oil and has a maximum volumetric water swell of 1.3%.
Oz Mo is unaffected by mild acid or caustic baths and other chemical environments which can be harmful to metallic bearings.
Unlike malleable plastics and metals, Oz Mo is not a malleable material, and so it resists "pounding out of shape" which frequently occurs when metal or plastic bearings are subjected to impact. Because of its good memory, the material returns to its original shape after impact.
Oz Mo is machined into high precision (wear) bands, in a range of sizes up to 2100mm diameter. Oz Mo also exhibits high tensile and elongation properties and is ideal for use in extremely cold temperatures – down to -40°C.
Oz Seals
1300 792 600
www.ozseals.com