IMPRESSIVE PERFORMANCE FROM HANDHELD INKJET CODER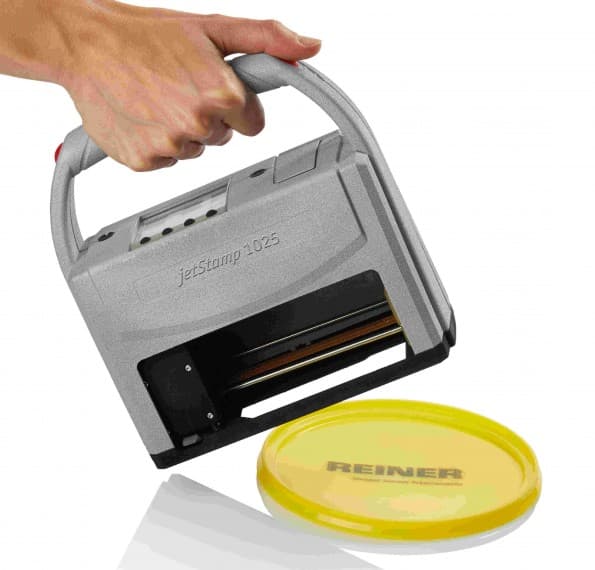 Made in Germany by the Ernst Reiner company, the jetStamp 1025 is the most flexible, function packed handheld inkjet ever brought to market. With the press of a finger, the 1025 can print on both absorbent and non-absorbent surfaces with 1D and 2D barcodes, graphics, logos, alphanumerics – all in half a second.
The official global release at Lake Constance in Switzerland highlighted countless applications including supply chain, logistics, food and beverage, lumber, metal and contract packaging.
Guido Scholtz, Sales Director of Trend Marking Systems, was present at the launch and describes the unit as "very impressive".
"The jetStamp 1025 has a unique self-traversing printhead with an automatic cartridge sealing mechanism making for a near zero-maintenance machine, capable of effortlessly printing many sizes, shapes and surfaces," says Scholtz.
A 1 inch high print size allows for much larger, more flexible layouts, either from the supplied software or even via ERP/database connectivity.
The 1025 is now stocked and supported in Australia and New Zealand exclusively by Trend Marking Systems.
Trend Marking Systems
02 9629 9535
www.trendmarking.com.au